We sat down with Jayvein Greene - winner of this year's Youth/Young Adult Voice Award at the One Community in Recovery Conference - to talk about his experience as a young, black male facing mental illness, trauma, and substance abuse.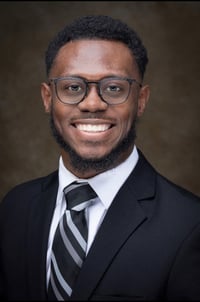 Jayvein is a student leader at the Historically Black College and University (HBCU) Fayetteville State University where he is the founder of their NAMI on Campus Affiliate, providing support in his community and within faith based organizations.
Jayvein is a "Survivor" that is eager to support others in their recovery journey to whole person centered wellness. He has been educating agencies and community-based organizations who are willing to support youth/young adults receiving mental health, substance use and/or trauma-related services.
Jayvein has promoted recovery-oriented systems of care by advocating for meaningful youth/young adult participation as full partners in service planning and systems level decision-making, and advocating for a system-wide oriented change through youth-led/guided approaches that is trauma-informed, promotes positive youth development and person centered pathways to mental wellness, and substance use recovery.
Listen to Jayvein as he tells his story in this episode of Healthcare Insights in Northwest North Carolina
Read the full recap for One Community in Recovery Conference here