The Annual NC "One Community in Recovery" Conference is a yearly conference planned by a statewide committee of behavioral health providers and advocates, many of whom have lived experience with recovery from mental health and/or substance use.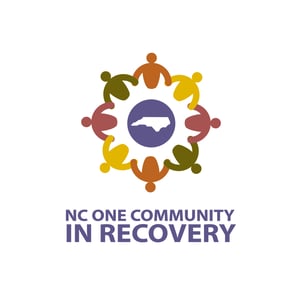 The conference was fully in person this year at the Embassy Suites in Greensboro, March 1-3. The theme for this year's conference was "WE: Wellness and Empowerment." We were delighted to have 217 attendees this year – our highest attendance since 2014.

2023 Keynote Presenters were:
Delton Russell, NCCPSS, Population Health Recovery Specialist, Partners Behavioral Health
Sascha Altman DuBrul, Writer, Educator, and Founder of The Icarus Project
Here is what attendees had to say about the One Community Conference:
"The Conference left me with many ideas and strategies that I will attempt to implement in my practice as a Peer Support Specialist."
"I would just like to say thank you so much for this event… it was the most worthwhile experience. I learned so much and met many amazing people."
"I felt empowered and strengthened to go back to work fresh with a different mindset."
"This conference renewed my focus. Burnout occurs often in mental health, and being able to go back to basics at this conference was great."
Congrats to our Recovery Champion Award Recipients:
Alabama Stone - Eastern Region
Fonda Bryant - Central Region
Susan Buchanan - Western Region
Jayvein Greene – Youth/Young Adult Voice Award


Check out these photos from the event:
Save the date for next year March 6-8, 2024 at the Embassy Suites in Greensboro!