In this series, we will explore implicit bias, intersectionality, and other cultural factors that affect behavioral health treatment. You will learn about strategies and resources for supporting LGBTIQA, Muslim, Latinx, and African-American clients and how to create a more welcoming and inclusive practice. You may attend individual sessions or the entire series.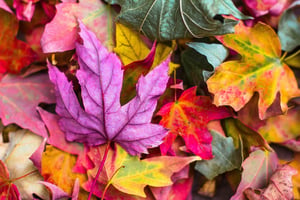 Upon completion of this series, participants should be better able to:
Describe strategies for reducing implicit bias in behavioral health.

Discuss the concept of intersectionality as it applies to behavioral health.


Identify resources and approaches for creating intentionally inclusive practices.

Develop an action plan for improved practice with marginalized communities.
6 Week Series Presented via Live Webinar. Visit out website to find out more and register!

October 12 - November 16, 2021 on Each Tuesday, 11:30 am - 1:30 pm
October 12, 2021, Introduction to Implicit Bias, Microaggressions and Intersectionality, Carmen Crosby, PhD, MSW, LMSW

October 19, 2021, Intentional Inclusion of LGBTIQA Communities in Mental Health Settings, Terri L. Phoenix, PhD

October 26, 2021, Pushing Past Stereotypes: Deconstructing Islamophobia and Best Practice for Muslim Patients, Anderson Al Wazni, MSW, PhD Student

November 2, 2021, Considerations in Working with the Latinx Population Population, Magdalena Straub, MS, LMFT

November 9, 2021, Engaging African-American Clients: Intentional, Multi-Layered Approaches to Inclusion, Tonya D. Armstrong, PhD, MTS
November 16, 2021, Developing Culturally Competent Treatment for Improved Practice: A Call to Action, Carmen Crosby, PhD, MSW, LMSW
Click here to download program brochure
Cost and Registration
$ 35 — Registration fee per program
$ 175 — Registration fee for series (all 6 lectures)
Provided by:
Northwest Area Health Education Center (AHEC), a program of Wake Forest School of Medicine and a part of the North Carolina AHEC System in collaboration with Charlotte AHEC, Greensboro AHEC, and Mountain AHEC.