This series of one-hour lectures will provide health care providers with best practices for prevention, screening, identification and treatment of disordered eating.
February 11 – May 13, 2022
1 pm–2 pm
Livestream webinar via WebEx

Program Objectives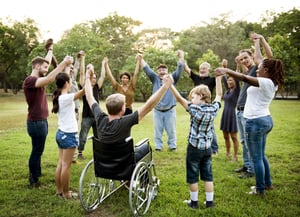 Upon completion of the activity, participants should be better able to:

Recognize the complications that may arise in ED patients with regard to the specific system (body, social, psychological) being




discussed.




Identify when, how, and to whom referrals should be made regarding these complications.




Incorporate attentive, inclusive and comprehensive care for their patients who may be struggling with eating disorders and their




complications.
To learn more about each session or to register for individual lectures, please visit our webpage here
Cost and Registration
$ 20 — Registration fee per lecture
$ 60 — Registration fee for series (all 4 lectures)
Who Should Attend
This activity has been designed for: Physicians, Physician Assistants, Nurse Practitioners, Social Workers, Counselors, Psychologists, Therapists, Registered Dietitians, Residents and Fellows.

Provided by:
Northwest Area Health Education Center (AHEC), a program of Wake Forest School of Medicine and a part of the North Carolina AHEC System and the Winston Salem Eating Disorders Coalition.