We have some great activities planned upcoming. Most activities are still virtual learning with blended learning options. We have some IN PERSON activities coming up. See below some upcoming programs we've highlighted...and be sure to check out our Course Catalog to view all of the activities.

Online Self-Paced Learning: We offer many activities that have been pre-recorded lectures you can complete on your own time and pace. See them here


Diversity and Inclusion in Behavioral Health: Considerations in Working with the Latinx Population - 11/2




Basic Fetal Monitoring ~ Fall 2021 - 11/4




23rd Annual Diabetes Management Conference - 11/5




16th Annual Neuroscience Conference: Stroke Care Across the Continuum - 11/5




Diversity and Inclusion in Behavioral Health: Engaging African-American Clients: Intentional, Multi-Layered Approaches to Inclusion - 11/9




4th Annual NC Statewide Celebration of Rural Health Nursing - 11/12




Winston-Salem Dance Medicine Conference 2021 - 11/12




2021 Best Practices in the Prevention and Treatment of Disordered Eating Series: Unpacking HAES - 11/12




39th Annual Gravidas at Risk Perinatal Conference - 11/16




Counseling for Change: Supporting the Journey to Being Tobacco-Free - 11/18




Behavioral Health Reverse Integration for CMAs - 11/19




8th Biennial HPB GI Oncology Symposium - 11/19




Proof Alliance NC Live Webinar Series 2021 - 11/30




Improving Vaccine Confidence in Our Rural Mountains and Foothills - 12/3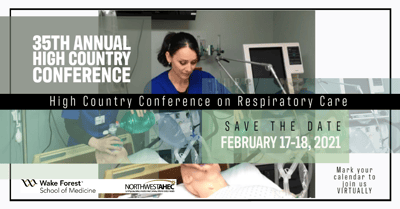 Beach Meetings Save the Date!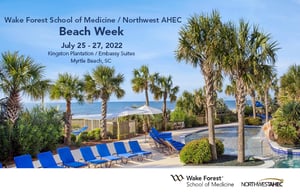 Save The Date for the 2022 Beach Meetings on July 25-27, Kingston Plantation, Myrtle Beach, SC.
Learn more and sign up for updates