Join us for the Southern Trans Health and Wellness Conference on Nov 4-5, 2022 -
Agenda details have been posted, get registered today!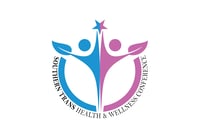 The Southern Trans Health and Wellness Conference is designed to highlight authentic community partnerships, best practices, and innovative research to support the health, racial equity, equality and wellbeing of transgender, non-binary, intersex and gender-expansive communities. Our goal is to bring together members of the transgender, non-binary, intersex, and gender expansive-community, health care professionals, educators, advocates and researchers to provide a collaborative environment for supporting health and wellness through a social justice and racial equity lens. View Conference Agenda Details.

Keynote Speaker
Rebby Kern, Director of Education Policy, EqualityNC (they/them)
Rebby Kern is a biracial, non-binary, queer person whose personal experience and professional career has placed them in the work of opening hearts and minds to equity, inclusion and action. Rebby serves as the Director of Education Policy at EqualityNC, advocating for and investing in young changemakers, supporting policy reform and implementing LGBTQ-inclusive training and professional development across North Carolina. Rebby joins colleagues as a board member of Youth Outright, empowering LGBTQIA kids and teens. In 2021, Rebby was welcomed as a new member of the Youth Action Council, an appointment by Governor Roy Cooper for the state of North Carolina. Expanding their work across the nation, Rebby is a Nationally Certified Trainer for the Human Rights Campaign Foundation Welcoming Schools programs and an Expert Trainer for All Children, All Families. Each program creates space for LGBTQ+ youth, their families and youth livelihood. Rebby serves as a board member for the Fitness Inclusion Action Committee, a project of the Out Foundation, creating more welcoming fitness and wellness spaces. Rebby is an alumnus of the Community Builder's Initiative Leaders Under 40 Program and in recognition of their work within youth policy, Rebby has been awarded with the 2017 Champions of Pride Young Catalyst Award from Charlotte Pride, the 2020 Impact Awards by the LGBTQ Chamber of the Carolinas and the 2020 Self-Care Revolutionary Award by Amplify and Activate Charlotte.
View the full agenda and register to join us on our website!



Who should attend?
This program is designed for advocates, community members, counselors, educators, family members, nurse practitioners, nurses, physicians, physician assistants, psychologists, researchers, social workers, therapists and all others who are interested in improving the health and wellness of transgender, non-binary, intersex and gender-expansive communities.