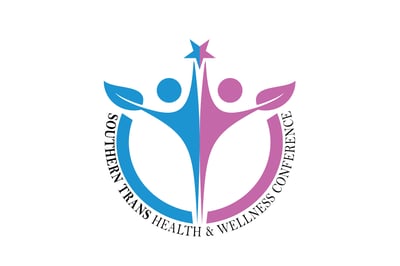 The Southern Trans Health and Wellness Conference is designed to highlight authentic community partnerships, best practices, and innovative research to support the health, racial equity, equality and wellbeing of transgender, non-binary, intersex and gender-expansive communities. Our goal is to bring together members of the transgender, non-binary, intersex, and gender expansive-community, health care professionals, educators, advocates and researchers to provide a collaborative environment for supporting health and wellness through a social justice and racial equity lens.
The 2022 Southern Trans Health and Wellness Conference was a rich learning experience where community members, family members, advocates, and health professionals learned from each other about ways to improve the well-being of transgender, non-binary, intersex, and gender expansive people.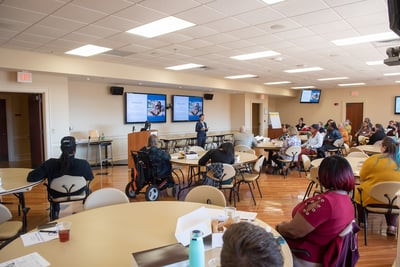 Held in November of 2022 at McCreary Tower in Winston-Salem this yearly Conference was well attended and a wealth of knowledge!

Highlights from this year included keynote speaker Rebby Kern, Director of Education Policy, EqualityNC (they/them). Rebby inspired participants to "imagine a world where transgender and queer people are thriving" and to fight for inclusive healthcare. In addition, the conference featured two diverse panel discussions – one comprised of community and family members discussing lived experiences and the other including a multidisciplinary group of health professionals discussing best practices. Breakout sessions included many presentations from people with lived experience and from different age groups.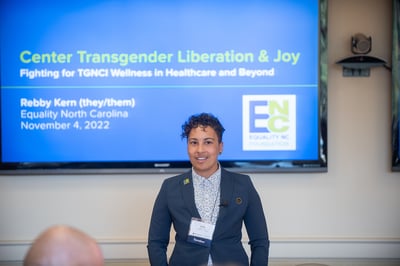 View full album of photos here
Upon completion of this conference, participants were better able to:
Identify and explore the needs, experiences and gaps in healthcare.
Apply best practices to create positive health experiences and outcomes.
Identify strategies to navigate health care systems and access specialized services.
Discuss the state-of-the-science and current research trends that can be used to promote health and wellness.
Discuss current topics in local/state/federal public policy.
Develop and enhance advocacy skills for combating transphobia and creating positive change that centers communities most impacted by transgender health policy and practice.
Share emerging models, tips, and ways for creating safer, inclusive and welcoming spaces.
Discuss ways to effectively apply cultural humility and awareness in existing education and training programs and curriculum.


Who should attend?
This program is designed for advocates, community members, counselors, family members, caregivers,
health educators, nurse practitioners, nurses, physicians, physician assistants, psychologists, researchers,
social workers, therapists and all others who are interested in improving the health and wellness of
transgender, non-binary, intersex and gender-expansive communities.


As part of our commitment to diversity and inclusion, the Northwest AHEC provides compassionate
education and respectful care for all, regardless of socioeconomic status, race, ethnicity, language,
nationality, sex, gender identity, sexual orientation, religion, geography, disability and age.