Join us virtually on June 16-17, 2022 for the NCPAT Conference. This year's conference will feature a highly interactive learning experience from the House of Ruth Maryland Training Institute. Topics will include research on effectiveness of intervention programs, program design, being part of a community coordinated response, and supporting resilience and self-care.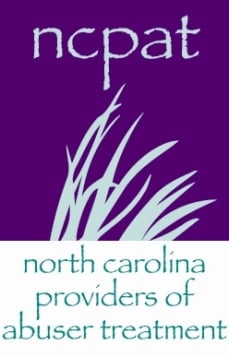 June 16–17, 2022
June 16 / 8 am–4 pm
June 17 / 8 am–1 pm
Live Webinar
This training provides a historical overview of intervention strategies to engage people who are abusive in their intimate relationships in a change process, as well as, an opportunity for participants to refine their own philosophies to inform an intentional program design. Research on program effectiveness, examples of curricula and creative engagement strategies that can be used with participants will be shared.
Upon completion of this program, participants should be better able to:

Describe how approaches to working with abusive partners have evolved over time and the current variance in programming.

Identify tools for developing a program philosophy and engaging your participants, survivors, victim advocates and the broader community in program design.


Have increased confidence and skills to engage partners who are abusive in a change process.
Credits
11.0 Contact Hours from Northwest AHEC
1.1 CEUs from Wake Forest School of Medicine
Northwest AHEC is recognized by the North Carolina Psychology Board as an approved provider of (Category A) Continuing Education for North Carolina Licensed Psychologists. This program will provide 11.0 contact hours of (Category A) continuing education for North Carolina psychologists. No partial credit will be given.
This program does not provide specific NBCC Credits. However, per LCMHC licensure guidelines, you may submit up to 11.0 contact hours of continuing education by attending programs by affiliates of the National Area Health Education Center Organization (NAO). Northwest AHEC is a member of the NAO.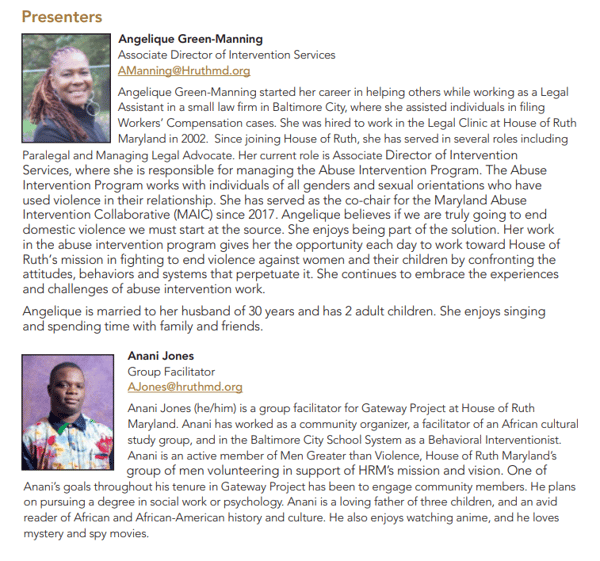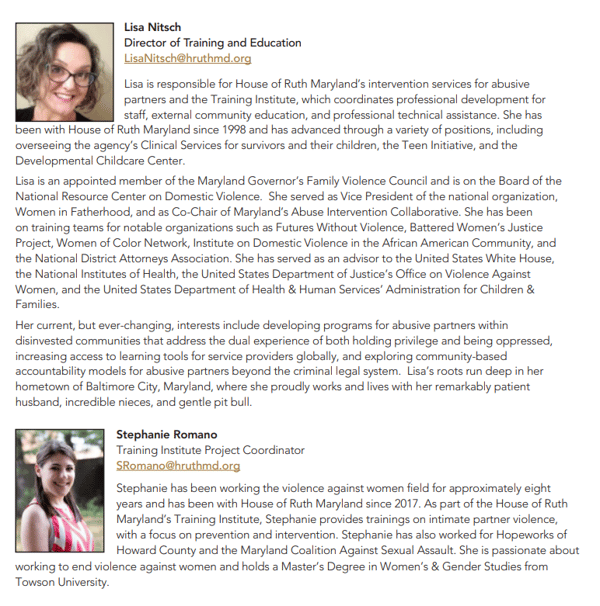 Jointly Provided by:
NC Providers of Abuser Treatment (NCPAT), NC Council for Women, Mecklenburg County Community Support Services and Northwest Area Health Education Center (AHEC), a program of Wake Forest School of Medicine and a part of the NC AHEC System.