I recently connected with Jeremy Moseley, the Director of Community Engagement of FaithHealth, to discuss the mission and their ministries. Their mission is to build, align and animate religious and community assets to improve access to health care and the health of the community - a mission that aligns well with Northwest AHEC's.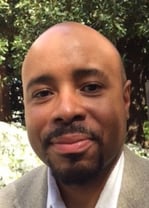 Originating out of the business realities of cost and resource utilization for acute emergent care of otherwise preventable conditions, The FaithHealth community connector model emerged as a solution to change the front door to healthcare from the emergency room to the front door where people actually live and work. Providing connectors to engage at the community level increases preventive care awareness, environmental safety, and creates trust through long-term, community-based caring efforts.
A successful method of scale to date is connecting with local clergy, congregations, leaders, and lay people. With the onset of the SARS-CoV2 pandemic, FaithHealth expanded their reach using communication platforms and telehealth services, joined in contact tracing efforts to contain COVID-19, and are collaborating with NCCARE360 network initiatives. Indeed, actual human connections in real time and space are missed (remember hugs and handshakes?) yet the desire to connect has grown, and real, vulnerable and honest conversations are happening online with frequency that is here to stay. (Northwest AHEC also expanded virtually, assisted with contact tracing initiatives, and delivers NC CARE360 programming so we relate very well to FaithHealth's experience.) View Northwest AHEC NCCARE360 Webpage to view previous recorded sessions
Trusting relationships, efforts of caring, and building faith for a better future is a big part of the FaithHealth message on the ground. The challenges for all of us - those who do or don't work at home, don't have jobs, kids schooling at home - are very real and show up acutely in mental health and healthcare realms - so FaithHealth's engagement in the community is met with ever increasing need, yet there are anecdotes of new connections with family and growth in trust and safety within the neighborhoods that bolster the faith that good has also come from the pandemic.
Caregivers need assistance too. Compassion fatigue is all too real and FaithHealth provides resources for caregiver personal and mental wellness through the Employee Assistance Program with referrals to CareNet services and of course chaplaincy services. Again, connecting virtually has expanded the reach and scale for meeting these needs.
I share all this because the mission to expand the quality of the health of our communities - part of both Northwest AHEC's and FaithHealth's mission - is vital to our long term thriving as a species. This is also a very condensed summary of our conversation. Jeremy and I are planning to sit down and chat for the Healthcare Insights in Northwest North Carolina podcast soon to talk more about community engagement so stay tuned.
View FaithHealth Website
Learn more about FaithHealth
Visit FaithHealth on Facebook