We want to remind you about National Wear Red Day® which is Friday, February 5, 2021. On the first Friday of every February, which is designated as American Heart Month, the nation comes together, igniting a wave of red from coast to coast. From landmarks to news anchors and neighborhoods to online communities; this annual groundswell unites millions of people for a common goal: the eradication of heart disease and stroke.
February is American Heart Month, a time to remind you to focus on your heart.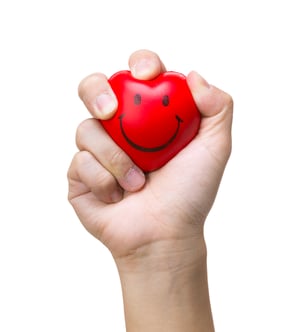 G: GET YOUR NUMBERS
Ask your doctor to check your blood pressure and cholesterol.

O: OWN YOUR LIFESTYLE
Stop smoking, lose weight, exercise, and eat healthy. It's up to you. No one can do it for you.

R: REALIZE YOUR RISK
We think it won't happen to us, but heart disease kills one of three women.

E: EDUCATE YOUR FAMILY
Make healthy food choices for you and your family. Teach your kids the importance of staying active.

D: DON'T BE SILENT
Tell every woman you know that heart disease is our No. 1 killer.
What are my heart-healthy numbers? Knowing your heart-healthy numbers will help you spot early warning signs of heart disease and stroke. Your primary care doctor or cardiologist can help you manage these important numbers. Download our heart guide for more heart healthy tips: Download the Wake Health Guide Here
Wake Health 10 Tips to Reduce Your Rick for Heart Disease