Starting January 2023 - Training for Adoption Competency (TAC) is a post-Master's curriculum created by the Center for Adoption Support and Education (C.A.S.E.) with the assistance of a National Advisory Board of adoption experts.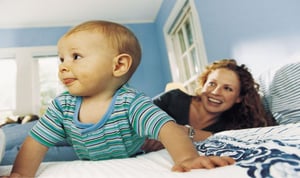 Training for Adoption Competency
January 9 - May 22, 2023
Live Webinar
View Program Website for More Info
It is a comprehensive, evidence-based training designed exclusively for licensed mental health professionals, providing clinical knowledge and skills needed to effectively serve the adoption and kinship network.

TAC training is designed for Mental Health Clinicians and has an in-depth clinical focus designed to build and strengthen clinical skills. Master level professionals in the adoption field are also encouraged to apply and can participate in all areas of the training.

Faculty

Chrissy Triplett, LCSW, Program Manager, Child Welfare, Catawba County Social Services

James Wachsmuth, PhD, LCMHC, Outpatient Therapist, Family NET
Credits
72 Contact Hours from Northwest AHEC

2023 Training Dates
Online Module 1: Adoption History, Law, and Process

Jan 9 Module 2: Theoretical/Philosophical Framework of Adoption Competent Mental Health Practice

Jan 23 Module 3: Meeting the Mental Health Needs of Adopted Individuals and Their Families

Feb 4 Module 4: The Impact of Separation, Loss and Grief: Clinical Strategies for Healing

Feb 20 Module 5: Trauma and Neurobiology

Mar 6 Module 6: Enhancing Parent-Child Attachment

Mar 20 Module 7: Supporting Identity Formation for Adolescents and Young Adults

Apr 3 Module 8: Supporting Children, Youth, and Families as They Prepare for Adoption

Apr 17 Module 9: Clinical Issues in Working with Birth and Kinship Families

May 1 Module 10: Openness in Adoption

May 8 Module 11: Race and Ethnicity in Adoption

May 22 Module 12: Therapeutic Parenting: Parents as Primary Vehicle for Healing
To apply, please view the full program brochure and complete the application form and return.

Jointly provided by Catawba County Social Services and Northwest Area Health Education Center (AHEC), a program of Wake Forest University School of Medicine and part of the NC AHEC System.