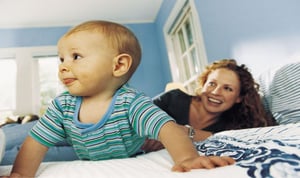 Training for Adoption Competency - Deadline to Apply Dec 4th, Training dates Jan 8 - June 4, 2021

Training for Adoption Competency (TAC) is a post-Master's curriculum created by the Center for Adoption Support and Education (C.A.S.E.) with the assistance of a National Advisory Board of adoption experts. It is a comprehensive, evidence-based training designed exclusively for licensed mental health professionals, providing clinical knowledge and skills needed to effectively serve the adoption and kinship network.
Registration
The cost of the training is $900.00 per participant. If you provide clinical services to adoptive children or families in the following counties, you are eligible for a full scholarship for the training: Alexander, Alleghany, Ashe, Burke, Cabarrus, Caldwell, Catawba, Cleveland, Gaston, Lincoln, Mecklenburg, Stanly, Union, Watauga, Wilkes. If you are a scholarship recipient, the cost is a $50.00 registration fee.
To apply, please complete the application form and return to Lindsay Mitchell at lmitchell@catawbacountync.gov or Catawba County Social Services PO Box 669 Newton, NC 28658 Attn: Lindsey Mitchell by December 4, 2020.

Schedule
The TAC training is a 72-hour training program that will be held virtually over 11 classroom sessions, and 1 at home module. The training begins at 9:00 a.m. and ends at 4:30 p.m. The training requires assignments be completed the Tuesday before every scheduled session. This training requires you to complete a brief online survey after every session to provide valuable feedback to the program developers.



Register here - https://northwestahec.wakehealth.edu/courses-and-events/64640
View brochure and application here