Mapping the customer journey is an important strategic exercise most businesses do at some point. Our customers, or Learners as we in the AHEC say, have a motivation or desire to learn more to stay current, comply with licensure requirements, and be an active lifelong learner. I'd like to share what goes into our workflow when we think of our learners through their journey in continuing professional development with Northwest AHEC.
I'll start with job and career path considerations. The AHEC mission is to recruit, train and retain active healthcare professionals in all disciplines and one of the many ways this is accomplished is through learning activities, known as CPD in our world. CPD serves active - currently employed or seeking employment in their field – healthcare professionals in all disciplines ( RNs, MDs, PAs, CNAs, LPNs, LCSW, DDS, PharmD, etc.).
Our CPD activities serve primarily adult learners with a focus on the needs of our urban and rural areas of a 17-county region in Northwest North Carolina. Of course our reach expands beyond into the entire state, southeast region, the globally. We know our learners span income and educational levels and needs vary based on licensure level and occupation autonomy.
Our programming goals are to provide high quality learning opportunities, deliver timely and relevant information that enhances knowledge, skills, and ability, and of course to provide accreditation for CE credit licensure compliance needs.
Our challenge is to deliver quality programming that is accessible, affordable, and available to meet our learners where they are.
The aim for you as the learner is to help you achieve your goals as you advance your career. We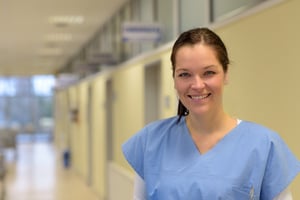 strive to maintain high quality standards for subject matter, faculty, and delivery. We offer multiple modalities for our learners to engage with us on demand through our many enduring courses, connect to our live remote events, and interact with colleagues and peers at our on location conferences.
Please share your journey with us and let us know how we can serve you as a lifelong learner and healthcare professional!