U.S. News & World Report (USNWR) ranked Wake Forest University School of Medicine second in the state for producing graduates who practice in medically underserved areas, also known as Health Professional Shortage Areas (HPSAs).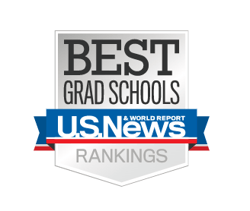 HPSAs are used to identify areas and population groups within the U.S. that are experiencing a shortage of health professionals, these areas can be rural or urban. HPSAs – identified using a list of geographic identifiers available from the Health Resources and Services Administration Data Warehouse – can be whole counties, a combination of Census Bureau tracts or minor civil divisions.
For this ranking, USNWR worked with the Robert Graham Center, a division of the American Academy of Family Physicians, as the data provider to calculate the percent of 2013-2015 medical and osteopathic school graduates practicing in HPSAs. USNWR divided the number of physicians practicing direct patient care in HPSAs by the total number of physicians that graduated from each medical and osteopathic school.
The counts exclude those who may still be residents or whose status was unknown as of 2021. The analysis was based on allowing six to eight years to pass since graduation to arrive at location and specialty.