The Perinatal Post is a biannual online newsletter distributed to perinatal care providers within the Northwest North Carolina area. It is published in winter and summer of each year.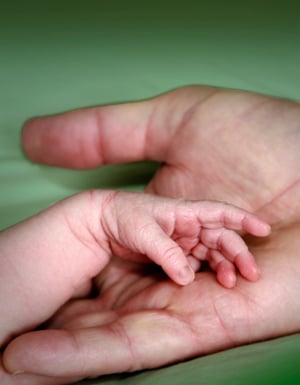 Check out the Summer 2021 Edition of the Perinatal Post with updates on:
Perinatal Depression, Lactation & COVID
Marijuana and Fertility
North Carolina Lactation Educator Training Program Continues
Pregnancy and Suicide
STI Update
39th Annual Gravidas at Risk Perinatal Conference
Upcoming Perinatal Continuing Education Fall Calendar
Register for this event to receive the biannual publication by email, and to earn 1.0 contact hours of CE credit per year free of charge. Both Winter and Summer editions are now available. If you have already read the Winter edition just re-visit the course site and read the Summer edition to receive full credit for this activity. To receive CE credit you will need to read the newsletter articles and successfully pass the post-test (see "start session"). There is no fee to register and receive credit.
Upcoming Perinatal Continuing Education Fall Calendar
Live Webinars:
After Discharge: Maternal and Infant Assessment in the Home: August 25
North Carolina Lactation Education Training Program: September 1 & 2, October 6 & 7, and December 6 & 7
S.T.A.B.L.E. What To Do After Neonatal Resuscitation: September 14th
10th Annual CNA Challenges and Rewards Conference: September 22
9th Annual LPN Symposium: October 21
FASD in NC Webinars: October 26 & 28
Basic Fetal Monitoring: November 4
The NC AHEC Statewide Rural Nursing Conference: November 12
39th Annual Gravidas at Risk Perinatal Conference: November 16 & 17
Hold the Date: Annual Breastfeeding Forum: Practices for the Future: March 30, 2022
TBA: Electronic Certification (C-EFM) Examination Review Course, Spring 2022
Enduring Online:
Basic Steps to Support Exclusive Breastfeeding
Breastfeeding Support for Families Facing High Risk Situations
Counseling for Change: Supporting the Journey to be Tobacco Free
COVID 19 in Pregnancy
Fetal Heart Rate Auscultation
Helping Tongue Tie and Lip Tie Infants with Breastfeeding
Nurse Educator Institute
Perinatal Post Newsletter
Tracheotomy Training for the Primary Health Care Provider