Join other dental and pharmacy healthcare providers for this 1.5 hours lecture to discuss updates on pharmacotherapy management of dental pain and statewide efforts.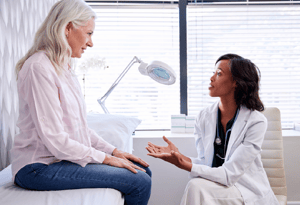 Today's healthcare landscape is complex when it comes to ensuring appropriate pain management. Topics discussed include: Opioid prescribing practices, 2022 CDC pain guidelines, review of NC's new Dental Opioid Action Plan and the NC prescription drug monitoring program, how to engage with other healthcare providers (including pharmacies) to discuss controlled substance prescribing patterns, and pharmacological approaches to acute dental pain.


Wednesday, Oct. 25, 2023
11:30 AM - 1 PM
Live Webinar
Presenter:
Kimberly A Sanders, Pharm.D.,
Assistant Professor University of North Carolina at Chapel Hill
Kimberly Sanders, Pharm.D., is an assistant professor in the Division of Practice Advancement and Clinical Education at the UNC Eshelman School of Pharmacy. She also has a shared appointment as an assistant professor at the UNC Adams School of Dentistry. Sanders earned her Doctor of Pharmacy degree from Purdue University. She completed a one-year pharmacy practice residency at the University of Cincinnati Medical Center as well as a two-year academic postdoctoral research fellowship in pharmacy practice model advancement at UNC Eshelman School of Pharmacy. She is a board certified pharmacotherapy specialist and a member of numerous pharmacy professional organizations.
Objectives
Discuss updated CDC pain guidelines for acute pain.
Describe the focus areas of the NC Dental Opioid Action Plan.
Discuss pain management considerations for patients who have other significant chronic medical conditions and taking chronic medications.
Describe risk mitigation strategies, including North Carolina Prescription Drug Monitoring Program.
Apply above considerations to patient case scenarios.