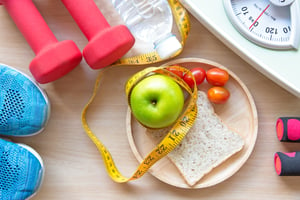 Join us on October 1st for this webinar! Save the date, registration will open soon. The aim of this conference is to provide health care professionals with the knowledge and skills needed to support and treat patients who struggle with obesity and obesity-related comorbidities. Participants will gain an evidence-based understanding of obesity as a complex disease that is influenced by a complex dynamic of physiological and psychosocial variables. Upon completion of the conference, participants will leave with a basic skill-set that enables them to identify treatment strategies that goes beyond "eat less and move more."
Topics to be discussed:
Obesity Treatment Through the Life-span
Nursing and Weight Management
Pharmacotherapy
Surgical Treatment in the Atypical Patient
Poverty, Inequity, and Caloric Burden: How Both Social Reality and Perception Drive Unhealthy Food Consumption
Mobile Health Applications for Obesity Treatment

Mark your calendar and be on the lookout for registration to open soon!