Northwest Area Health Education Center (NW AHEC) has recently partnered with the North Carolina Alliance for Health Professions Diversity (NCAHPD) for funding and hiring of a Statewide Project Manager to foster the program and its mission for North Carolina. Immanuel Bryant has been hired to fill the role of Project Manager for NC Alliance for Health Professions Diversity and will work as a logistical leader providing part-time project management (20 hours/week).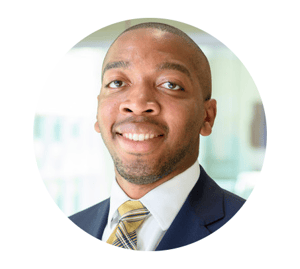 For the past 5 years Immanuel Bryant worked at North Carolina Agricultural and Technical State University as the Program Coordinator for the Pre-Professional Scholars Program. While there, he was responsible for increasing the amount of students entering healthcare careers as their first destination after graduation by 300%. In his new role as the Assistant Project Manager Mr. Bryant will work to support and coordinate healthcare workforce program developers across the state to form a central hub on pipeline programs to increase collaboration and avoid unintentional competition.


Immanuel Bryant is a graduate of Elon University with a Bachelors of Arts in English, and is currently completing the final coursework for a Masters in Information Science from North Carolina Central University. ). Immanuel will report to Ms. Melanee Mills, NWAHEC Coordinator for Health Careers and Workforce Diversity.


NCAHPD is a collaborative organization of faculty, administrators, healthcare practitioners and students of higher educational institutions (health professions schools, universities, community college system, historically black colleges and universities (HBCUs) and minority serving institutions) and healthcare organizations committed to enhancing diversity of professionals in health careers across the State of North Carolina. The organization serves as a clearing house for best practices in promoting health professions diversity, and we seek to be perceived as a substantial value add for all interested programs statewide. The Alliance is currently chaired by 3 leaders, Dr. Paris Andrew from the NC Area Health Education Center (NC AHEC) Program office at the University of North Carolina at Chapel Hill (UNC-CH) School of Medicine, (Dr. Lamont Lowery) UNC-CH Adams School of Dentistry and Dr. Brenda Latham-Sadler from Wake Forest University School of Medicine (WFUSM).

"We are excited about this opportunity to partner and support this position within our NWAHEC team,"said Michael P. Lischke, director of Northwest Area Health Education Center. "The mission of NC Alliance for Health Professions Diversity aligns very closely with our mission, and we look forward to seeing the value this brings to our community and the whole state of NC. We welcome Immanuel to the NW AHEC and WFUSM team!"


Learn more about NC Alliance for Health Professions Diversity by visiting ncahpd.org, and Northwest AHEC by visiting wakehealth.edu/northwest-ahec.