NC AHEC has conducted a Pandemic Healthcare Workforce Study and also published the NC AHEC 2018-2019 Year in Review. Both are linked below!
NC AHEC Pandemic Healthcare Workforce Study Now Available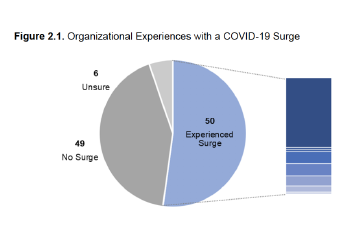 At the direction of the North Carolina General Assembly, NC AHEC conducted a study of the impact of the COVID-19 pandemic on the health care workforce and health care delivery across the state. Recommendations are provided for both actions the State of North Carolina and the health care sector can take to prepare the workforce for a future health crisis as well as topics needing further study.
NC AHEC 2018-2019 YEAR IN REVIEW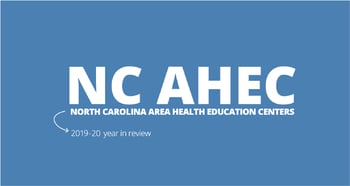 While the North Carolina Area Health Education Centers (NC AHEC) Program has a nearly 50-year history in our state, no year has quite been like the last one in which we supported our health care workforce in response to the spread of coronavirus. We invite you to learn more about what our regional AHECs have offered before and during the COVID-19 pandemic, and what we have planned for the future of health in North Carolina, in this annual report.