The NC Medicaid Provider Services team is partnering with NC AHEC to host virtual Health Plan Meet and Greet sessions. NC Medicaid consultants and health plan representatives will be available to address your concerns and questions about the transition from Medicaid fee-for-service to Medicaid Managed Care.  Virtual Meet and Greet sessions are structured as conversations between providers and Managed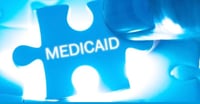 Care Health Plan staff with a Q&A for participants.
Sessions will be delivered live with a recording and transcript made available on this page after each event.
Session types include Primary Care & Specialty Providers, Long Term Services & Supports, and Behavioral Health Providers.
Feel free to drop in at any time during the sessions below.
PRIMARY CARE & SPECIALTY PROVIDERS #1:  TUESDAY, MARCH 23RD  
Amerihealth Caritas: 7:45-8:45 a.m.
Registration Link
Carolina Complete: 9:30-10:30 a.m.
Registration Link
Healthy Blue: 11:15 a.m.-12:15 p.m.
Registration Link
United Healthcare: 1:15-2:15 p.m.
Registration Link
Wellcare:  2:45-3:45 p.m.
Registration Link
PRIMARY CARE & SPECIALTY PROVIDERS #2:  TUESDAY, APRIL 6TH  
United Healthcare: 7:45-8:45 a.m.
Registration Link
Wellcare: 9:30-10:30 a.m.
Registration Link
Amerihealth Caritas: 11:15 a.m.-12:15 p.m.
Registration Link
Carolina Complete: 1:15-2:15 p.m.
Registration Link
Healthy Blue: 2:45-3:45 p.m.
Registration Link
LONG-TERM SERVICES & SUPPORTS #1:  WEDNESDAY, MARCH 24TH  
Carolina Complete:  7:45-8:45 a.m.
Registration Link
Healthy Blue: 9:30-10:30 a.m.
Registration Link
United Healthcare:  11:15 am.-12:15 p.m.
Registration Link
Wellcare: 1:15-2:15 p.m.
Registration Link
Amerihealth Caritas: 2:45-3:45 p.m.
Registration Link
LONG-TERM SERVICES & SUPPORTS #2:  WEDNESDAY, APRIL 7TH  
Wellcare: 7:45-8:45 a.m.
Registration Link
Amerihealth Caritas:  9:30-10:30 a.m.
Registration Link
Carolina Complete: 11:15-12:15 p.m.
Registration Link
Healthy Blue: 1:15-2:15 p.m.
Registration Link
United Healthcare: 2:45-3:45 p.m.
Registration Link
BEHAVIORAL HEALTH PROVIDERS #1:  THURSDAY, MARCH 25TH  
Healthy Blue: 7:45-8:45 a.m.
Registration Link
United Healthcare:  9:30-10:30 a.m.
Registration Link
Wellcare: 11:15-12:15 p.m.
Registration Link
Amerihealth Caritas: 1:15-2:15 p.m.
Registration Link
Carolina Complete: 2:45-3:45 p.m.
Registration Link
BEHAVIORAL HEALTH PROVIDERS #2:  THURSDAY, APRIL 8TH  
Amerihealth Caritas:  7:45-8:45 a.m.
Registration Link
Carolina Complete:  9:30-10:30 a.m.
Registration Link
Healthy Blue:  11:15 a.m.-12:15 p.m.
Registration Link
United Healthcare:  1:15-2:15 p.m.
Registration Link
Wellcare:  2:45-3:45 p.m.
Registration Link