Governor Roy Cooper proclaimed that May is Older Americans Month which is wonderful as we have our Geriatric Conference coming up! There is still time to register.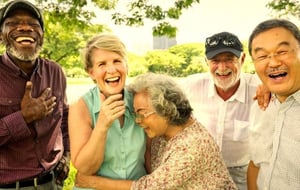 2023 Geriatric Conference: Promoting the Health of the Future with Wisdom from the Aging Population
Village Inn Event Center
6205 Ramada Drive
Clemmons,
North Carolina 27012
The 2023 Geriatric Conference Planning Committee invites you to join us in promoting the strengths
of today's older adults. It is important for health professionals to meet the needs of our aging society.

The annual educational event provides up-to-date, patient-centered and evidence-based practices to help meet the needs of geriatrics professionals from many disciplines.