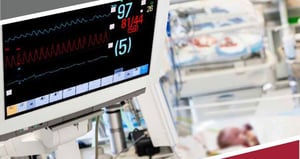 March of Dimes Ready for Life NC:
Taking Action on Preconception Health

Livestream Webinar
October 29, 2020
9:00am - 1:15pm
FREE to attend - registration required!
This program will focus on regional data related to unhealthy birth outcomes, including preterm birth rates, and maternal mortality rates while highlighting the importance of preconception and interconception health interventions as a strategy to improving birth outcomes and reducing disparate birth outcomes. We will review and design preconception health action plans that include strategies such as counseling techniques, toolkits, and impactful programs that participants can use in promoting preconception health and wellness, inclusive of reproductive life plans and overall healthy behaviors.

Objectives:
Discuss disparities in preterm birth, poor birth outcomes, and maternal mortality rates with an emphasis on African American communities.
Review preventable factors that lead to poor birth outcomes and the benefit of reproductive life planning.
Discuss strategies to improve reproductive life planning counseling skills and preconception health service delivery.
Design local strategies that promote collaboration and improve preconception wellness and birth outcomes.
View more information and register here
Agenda
9 a.m. Welcome/Data Overview - Danielle Little, BA, CLC, Heath Educator / Program Coordinator, March of Dimes

9:30 a.m. Reproductive Life Planning - Danielle Little, BA, CLC

10:30 a.m. Break

10:35 a.m. Circle of Care - Michaela Penix, MPh, Director, Maternal Infant Health, March of Dimes

11:35 a.m. Break

11:50 a.m. Break-out Sessions

12:50 p.m. Adopt-a-Mom Overview - Brenda Stubbs, BS is the Community Health Education Coordinator for the March of Dimes Ready for Life Campaign

1:05 p.m. Q&A

1:15 p.m. Adjourn
Speakers


View more information and register here