Group counseling is a highly popular and widely employed format in the field of counseling. It is imperative for counselors to have a solid understanding of this format, along with the utilization of Evidence-Based Practices such as motivational interviewing, specifically in a group setting.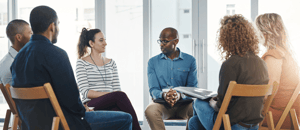 This workshop will provide an overview of group counseling and building group community with a motivational interviewing focus. Throughout the workshop, experiential components will be used (e.g., case study; exercise; Q & A period) to assist the participant in applying the information to the group counseling context in which they work.

Speaker: Geri Miller, Ph.D., LP, LCAS, CCS
Diplomate in Counseling Psychology, ABPP
Join Us for this Live Webinar on November 8, 2023
9:00AM - 10:30AM
Check out the full details and register today!