On any given day, there are an estimated 2.7 million children in the United States with at least one incarcerated parent. In North Carolina, the best estimate is more than 16,000. The most recent Annie E. Casey Foundation report shows that more than 5.2 million children (160,000 in NC) have experienced parental incarceration at some point in their lives.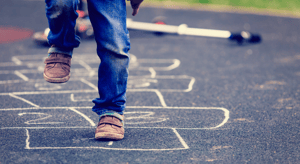 Invisible Sentence: Advocating for Children of Incarcerated and Returning Parents
July 14, 2023
Live Webinar - 9AM-11AM
This workshop will focus on what we know and do not know about these children (often an invisible group dealing with shame, stigma, and a sense of isolation) and the impact of parental incarceration and re-entry, what strategies could be developed and implemented to identify and serve these children, how to engage advocates in a conversation about advancing policies supporting the children (including policies that directly impact incarcerated and returning parents and indirectly impact their children), current gaps in resources and data collection, and new ways to partner and collaborate to better meet the needs of the children.

The presenter will discuss the need to gather information and insight from these children themselves to ensure that their voices are heard. Participants will be encouraged to take what they learn back to their own professional settings to continue the conversation there and determine appropriate next steps.

Registration is now open, visit our website to sign up!