On May 3rd, 2023 Northwest AHEC and Mountain AHEC hosted the 11th Annual Breastfeeding Forum at the Mission Health A-B Tech Conference Center in beautiful Asheville, NC. After two years of being held virtually, the excitement of being able to gather in person for the Breastfeeding Forum was evident and could be felt throughout the event.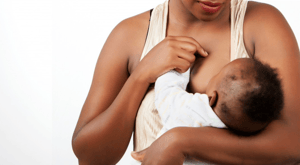 The Breastfeeding Forum, attended by more than 80 participants, delved into a range of techniques aimed at supporting women through the breastfeeding journey. Attendees comprised a diverse group of providers, including lactation consultants, peer counselors, nurses, registered dieticians, WIC staff, and health educators, all committed to ensuring successful breastfeeding experiences for new mothers. The conference also provided updates on the latest breastfeeding care practices to enable providers to offer the best possible support to mothers.


What attendees had to say:
| | |
| --- | --- |
| "I really enjoyed the education and passion each speaker brought to the Breastfeeding Forum." | "It was a very enjoyable day and I am looking forward to next year!" |

Our speakers presented on many imperative topics such as healthy diet during lactation, antenatal milk expression, differences between the full term infant and late preterm infant, establishing milk supply, and supporting the parent who may be involved in high risk activities.
To encourage networking and foster new relationships, the conference organizers kicked off the event with an icebreaker activity. Attendees were asked to introduce themselves to someone they had not yet met and engage in a conversation. It was wonderful to witness the participants mingling and connecting with their fellow colleagues!
We are looking forward to the 12th Annual Breastfeeding Forum in 2024! Stay tuned for more information.
Jointly provided by Northwest Area Health Education Center (AHEC), a program of Wake Forest University School of Medicine and part of the NC AHEC System and Mountain Area Health Education Center and Region 1 WIC LATCH (Lactation Area Training Center for Health).