The basic principles for prevention and treatment of medical emergencies apply to treating patients in all dental care practice settings. Live webinar Sept. 20th 1:30 pm – 4:30 pm.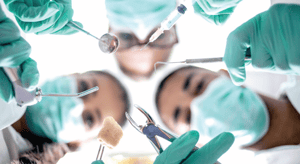 Dental professionals need to be prepared to identify high-risk patients, assess pertinent clinic signs and symptoms, and render effective stabilizing treatment until qualified medical assistance arrives. Whether you practice in a traditional setting or in a specialty practice, this course is designed to review basic principles of risk reduction, patient assessment, and treatment options for selected emergency situations. This course includes case based discussions and interactive tool kits to prepare practices for medical emergencies.

Credit: 3.0 ADA CERP Credit
Faculty: Roxanne Dsouza, MS, RDH, Clinical Assistant Professor University of North Carolina at Chapel Hill

Download program brochure
Only $60 to attend, register on our website today!