Join us April 21, 2023 from 9AM - 12:15PM In Person at Northwest AHEC at 475 Deacon Boulevard, Winston Salem, NC.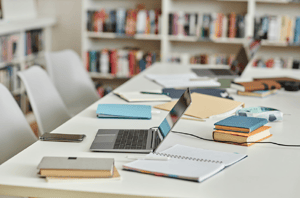 Academic violence and bullying in higher education is a serious and prevalent issue that is important for counselors to understand because it has an impact on individuals (e.g., students, staff, faculty, administrators) and their families that can rise to different levels of emotional, behavioral disorders (e.g., depression, anxiety, PTSD).

This workshop provides a framework as well as realistic hope and practical approaches (e.g., survival handbooks for victims and bystanders). Throughout the workshop, case studies, exercises, and appendices will assist the participant in applying the model to their counseling practice.

Upon completion of this course, participants should be able to:

Identify specific components of the theoretical framework for academic violence and bullying to occur.

Describe the impact on individuals and their families that can rise to different levels of emotional, behavioral disorders.

Identify the survival handbook components for victims and bystanders.


Apply workshop information to case studies and in exercises.
3 Contact Hours from Northwest AHEC - Registration fee is $75, get signed up today!

Faculty
Geri Miller, Ph.D., ABPP, LP (NC), LCMHC (NC), LCAS (NC) is a human relations trainer and consultant. She taught in higher education from 1990 until she retired as Professor in 2022. She has published and presented on the topic of workplace violence since 2006 and since 2009 has presented her theoretical framework and research on academic violence and bullying of faculty at professional conferences. She is a member of the American Psychological Association and the American Counseling Association. She currently has a book in press, Academic Violence and Bullying of Faculty, with Cognella.