A brand new collaborative effort between The Partnership for Prosperity, United Way of Forsyth County, Forsyth Regional Opioid & Substance Use Team (FROST), and MapForsyth was launched last week with a Community Assets Resource Map. The map puts resources from more than 1,000 agencies from Winston-Salem and Forsyth County in one place.
The Community Assets Resource Map enables people who need assistance to find resources that are available to them. It also helps organizations that provide assistance to be able to refer their clients to other resources that may be helpful.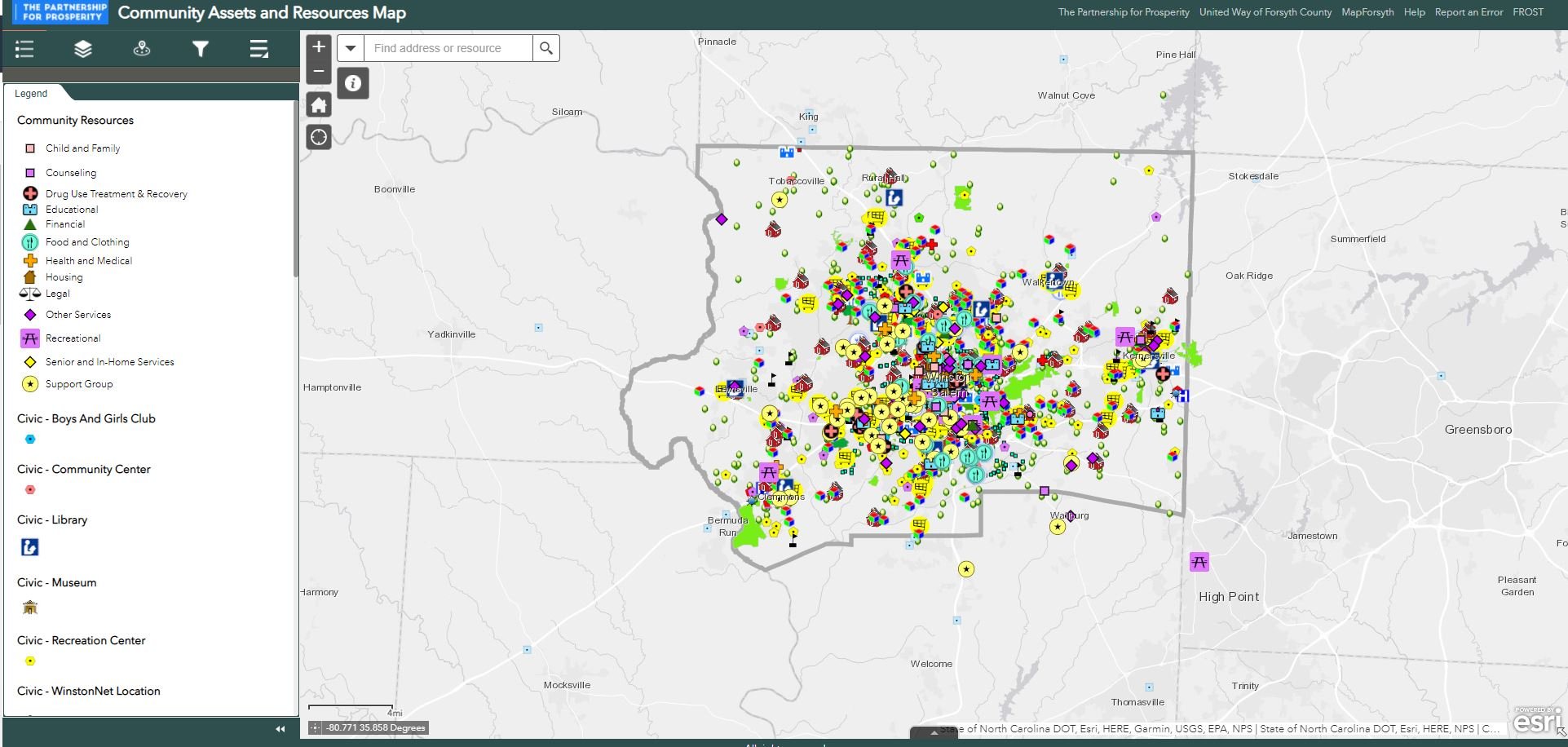 This new online interactive map and database will list locations and contact information for a variety of resources including food and clothing, housing and financial assistance, educational resources, health care, substance use treatment, mental health support groups and more.
The Resource Map was developed by the Forsyth Regional Opioid & Substance Use Team (FROST), MapForsyth and The Partnership for Prosperity. FROST is made up of local and state partners with the goals of working collectively to improve access to treatment and resources, prevent siloed work and duplication of efforts, maximize available resources, and to educate and keep the community informed. The Partnership for Prosperity works to raise public awareness of poverty and advocates for policy changes on a local and state level. Part of their work is to ensure that people living in low-resource neighborhoods know the ways in which many local organizations can help them break down barriers and access resources. MapForsyth is the City-County Geographic Information Office Serving Forsyth County (NC), its municipalities and citizens.
Access the Community Assets Resource Map here
WFMY News 2 Story - Click Here