Americans trust health professionals as sources of credible information on climate change. Health care providers and public health officials have the potential to reach and motivate a vast and diverse population of Americans to protect their health.
By educating and motivating health professionals, the upholding of the Hippocratic oath of "do no harm" is followed as clinicians can advocate for practices that put the environment and, therefore, the community's health first and foremost. This case study based webinar will provide clinical staff from different practice settings the information and strategies to care for a diverse population in a changing world.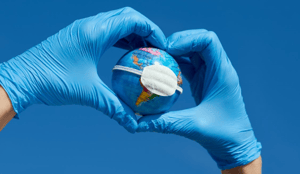 Join us July 13th 9-10am for this Live Webinar
Objectives

Identify key impacts of climate change on Human Health.

Provide an example of physical and mental health impacts of climate change.

Describe the signs and symptoms of a changing environment on patient health.
This conference is designed for nursing and all clinical personal who work in a variety of settings. Health professionals have a responsibility to help the public prepare for the health risks posed by our changing climate and to promote climate solutions that also deliver health benefits (referred to as co-benefits).

There is no cost to attend this event, and credit available for attending - check out the event webpage, and get registered today!

Jointly Provided by: Northwest Area Health Education Center (AHEC), a program of Wake Forest University School of Medicine and a part of the NC AHEC System, with Atrium Health Wake Forest Baptist CLEAN Team.