Book now! Wake Forest's Update on Hospital Medicine is a 2 day conference to provide the latest evidenced-based updates on hospital medicine. In-person in Hilton Head, SC from October 1-2, 2021. Room blocks available at the Omni Resort through 8/31.
Using evidence-based medicine, this conference provides the latest updates on Hospital Medicine that you can implement in your daily practice. We invite you to this intensive 2-day course where you will engage with other hospitalists, as well as expert faculty, in lectures and a hands-on POCUS course covering up to a dozen topics. We look forward to this educational weekend with physicians, residents/fellows, advanced practitioners, and medical students. We hope to see both new and familiar faces in Hilton Head, South Carolina on October 1-2, 2021!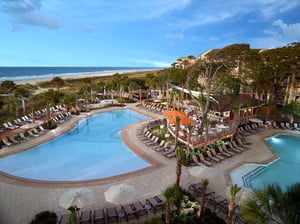 Registration is open so make sure to sign up to join us at the beautiful Omni Hilton Head Oceanfront Resort in Hilton Head, SC. Register now for the early bird rate of $400!

Visit our website to learn more or view the program brochure for details.
Guest Faculty


Mike Maresca, MD


Radiology




Canton-Potsdam Hospital




Potsdam, New York


Wake Forest School of Medicine Faculty


Luis Barroso, MD
Infectious Diseases
Dale Browne, MD
Otolaryngology
Suzanne Danhauer, PhD
Social Sciences and Health Policy
Kate Gershner, DO
Pulmonary and Critical Care
Casey Glass, MD
Emergency Medicine
Amy Guzik, MD
Neurology
Chris Kelly, MD
General Internal Medicine
Buddy Marterre, MD, MDiv
Gerontology and Geriatric Medicine
Raj Nagaraj, MD
General Internal Medicine
Rudy Pascual, MD
Pulmonology and Critical Care
Kelsie Pierre, MD
Addiction Medicine Fellowship
Karl Richardson, MD
Cardiology
Kinchit Shah , MD
General Internal Medicine