The 2022 Because We Care workshop will focus on the impact self-care has on how health care professionals interact with patients, families and colleagues. We will also discuss various ways to support families after the loss of a pregnancy/baby/child.
September 29, 2022
7:30AM - 3:30PM
Live in-person at Ardmore Baptist Church in Winston-Salem NC

Register now for this event coming up!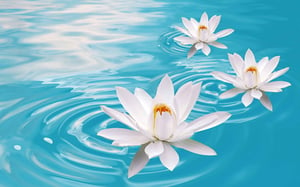 "Self-care is never a selfish act - it is simply good stewardship of the only gift I have, the gift I was put on earth to offer others. Anytime we can listen to true self and give the care it requires, we do it not only for ourselves, but for the many others whose lives we touch." Parker Palmera

Registration
$30—Atrium Health Employees Fee (promo code needed)
$90—Registration fee (all others)

The first 100 registrants are receiving a $30.00 discount due to a generous donation in honor of Bryon Burdick and in gratitude for healthcare workers through the pandemic. The registration fee will increase by $30.00 after 100 participants have registered.
Objectives
List ways staff can support bereaved families through keepsakes.
Demonstrate how to create keepsakes for families.
Identify ways to help families cope before, during and after a loss.
Describe how families experienced support after a loss.
Identify healthy self care rituals.
Who Should Participate
This workshop will be beneficial to nurses, social workers, child-life specialists, counselors, chaplains, and other care providers or interested professionals.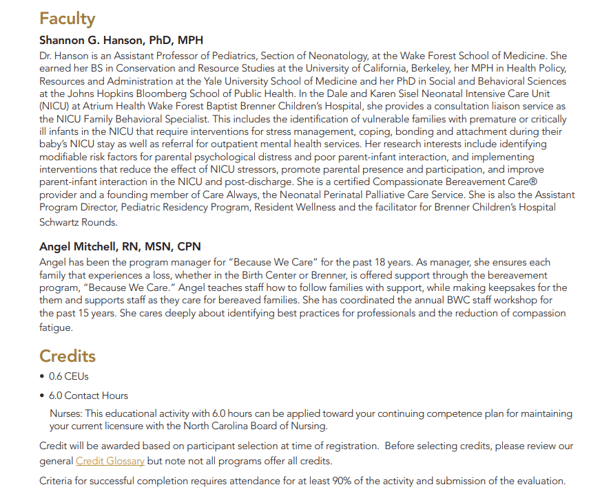 Jointly Provided by:
The "Because We Care" Bereavement Follow-Up Program of Brenner Children's Hospital and Northwest Area Health Education Center (AHEC), a program of Wake Forest University School of Medicine and part of the NC AHEC System.