Join us on September 9-11 for the Addiction Research & Clinical Health (ARCH) Symposium - Making the Connection: Exploring the Intersectionality of Social Justice and Addiction Care. The ARCH Symposium is unique in that it brings together professionals and experts from several different fields—from physicians and public health experts to counselors and journalists—to take a broader look at addiction care and the many systems involved. Oftentimes, the topics of addiction and recovery focus solely on the individual and overlook the many systems that individuals interact with and how these systems can work with—but more often against—someone seeking care for their substance use.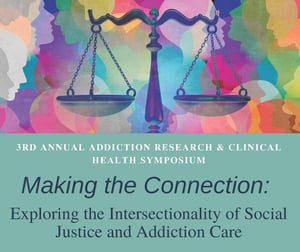 When: September 9 - 11, 2021
Location: The ARCH Symposium will be hosted virtually using Whova, a virtual event platform which utilizes a conference app/browser to allow attendees to connect with presenters, network with other participants, participate in interactive polling that provides real time results, and watch each presentation live.
Through a critical social justice lens, this year's Symposium explores the many systems involved in substance use and addiction care, the impacts of these systems, and most importantly how professionals across the spectrum of addiction care can make a positive impact. This year's speakers include nationally recognized experts in addiction treatment and research, you don't want to miss out!
View Full Speaker Line-Up and Agenda
Registration Fee:


$100 One Day
$175 Two Days
$250 Three Days


Students & residents and group discount rates available, please contact Tim Rahill at

trahill@wakehealth.edu for more information
Attendees of the ARCH Symposium will:
Learn about several lesser-known evidence-based treatments such as Contingency Management, Pharmacotherapy for Stimulant Use Disorders, and innovative Mindfulness-Oriented Recovery Enhancement for treating co-occurring opioid use disorders and chronic pain.


Walk away from this event having a firm understanding of addiction through a social determinants of health framework and innovative solutions that advance equity and are relevant for educators, community members, families, employers, social workers, criminal justice, and individuals with or impacted by substance use.


Explore the upstream causes and enduring consequences of white supremacy in addiction and learn about relevant research techniques and clinical interventions that employ an anti-racist framework to model how health equity in addictions can be achieved.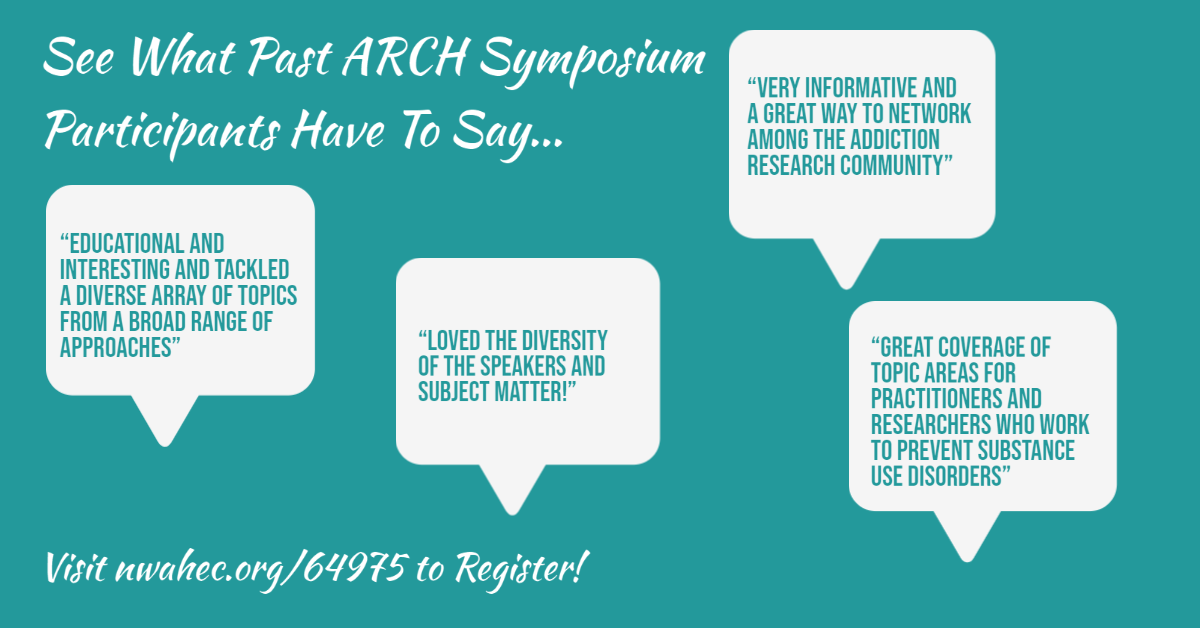 "Each year we strive to create a symposium experience that brings the many dimensions of addiction treatment and research together. Racially-based treatment disparities and the separation of addiction care from medical care continue to be major roadblocks for people seeking treatment and support for their substance use. We are excited about this year's symposium because the speakers will address various aspects of these roadblocks as well as innovative research and treatment in the field."
- Elizabeth H. Shilling, PhD, LCMHC, LCAS; Program Director


Jointly sponsored by Wake Forest University Graduate School of Arts and Sciences and Northwest Area Health Education Center (AHEC), a program of Wake Forest School of Medicine and part of the NC AHEC System.