The healthcare environment has changed; practitioners are tasked with deciding who gets treatment, policy and practice changes and sustaining health. The COVID-19 pandemic has drastically changed the way we consume our healthcare.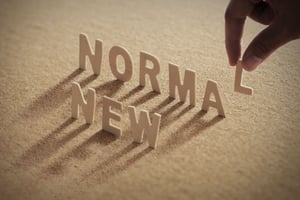 8th Lenoir-Rhyne Symposium on the Future of Healthcare: The New Normal in Healthcare

March 30, 2022 from 8:45AM - 5:00PM
PE Monroe Auditorium at Lenoir - Rhyne University
625 7th Ave., NE, Hickory, N.C. 28601
Upon completion of this symposium, participants should be able to:
Discuss the impact of COVID-19 on healthcare systems structure.
Discuss the challenges facing practitioners.
Discuss the successes of health care practitioners.
Identify practical skills for improving the health outcomes of patients.
Analyze gaps in care that impede practice while learning to employ strategies to cope with changing populations and conditions.
Faculty
Michael McGee, EdD, Dean of the College of Health Sciences
Chisimdiri Oparanozie, Symposium Coordinator, MPH Student
Jessica Bumgarner, BSN-RN, CHFN, Frye Regional Medical Center
Diane Caruso, DNP, FNP-BC, Director, Doctor of Nursing Practice & Family Nurse Practitioner Program; Associate Professor, Nursing, Lenoir-Rhyne University
Honey Estrada, MPH, President, North Carolina Community Health Worker Association
Brian Hissom, MA, LCMHCS, NCC, BC-TMH, Owner, Lifeworks/Brian S. Hissom and Associates
Laura Hope-Gill, MFA, Assistant Professor of Writing; Director, Thomas Wolfe Center for Narrative, Lenoir-Rhyne University
Kimberly Price, PhD, CPH, MCHES, Associate Professor of Public Health, Lenoir-Rhyne University
Paula Swindle, PhD, NCC, LPCS, Assistant Professor of Counseling, Lenoir-Rhyne University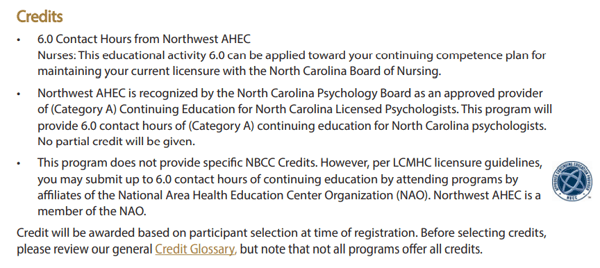 Registration fee is $100 or $85 for groups of 3 or more, get signed up today!