Sponsored by the NC AHEC, this webinar will feature four lively and informative presentations, by recognized authorities, on topics directly affecting the role of rural nursing in North Carolina.

The goal of this statewide NC AHEC initiative is to inform nurses and other healthcare professionals about healthcare challenges and success in rural settings. Participants will learn more about the nursing and the team's role in reaching the goals of Healthy NC 2030, Disaster Planning and Response, and how the Health Wagon brings healthcare to rural settings. Audrey Snyder, PhD, RN, FAANP, FAEN, FAAN, President of the Rural Nurse Organization will discuss reasons to celebrate the value of rural nurses in the past, present and future.
Join Us for this Rural Health Nursing Conference - Register Here

November 12, 2021, 8:30AM - 1:00PM, Live Webinar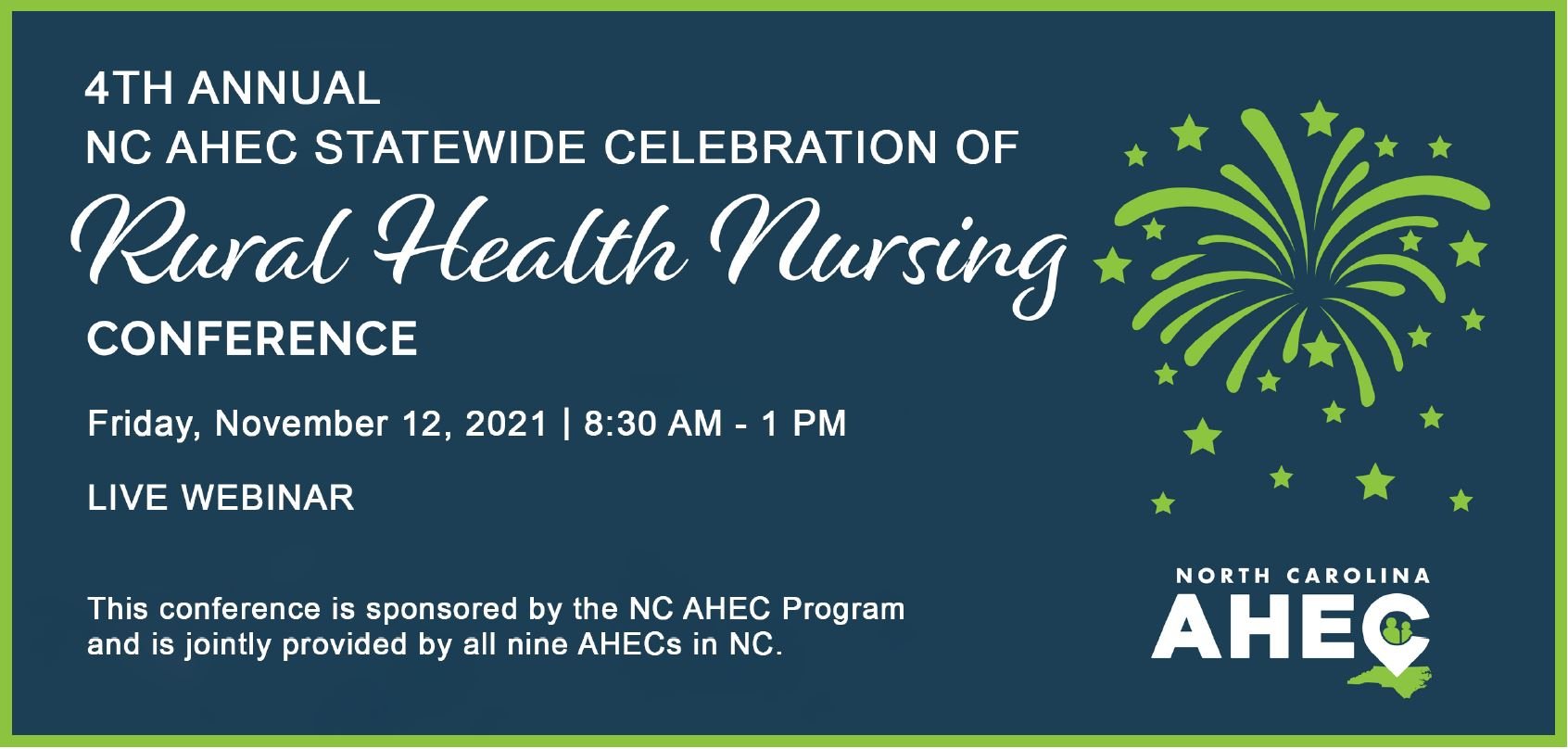 Please join us in celebration of rural health nursing!

The NC AHEC Program provides and supports educational activities and services with a focus on primary care in rural communities and those with less access to resources to recruit, train, and retain the workforce needed to create a healthy North Carolina.

Registration fee for this Live Webinar is $30 (Register by 11/5)!