This conference is designed to provide diabetes best practices for healthcare professionals. Participants will gain knowledge about specific topics in the field of diabetes management. It is imperative that providers remain educated in all aspects of their patients' care, from clinical management to behavior and quality of life.
Join us in person or via WebEx on Friday, November 4th for the 24th Annual Diabetes Management Conference.

Get Registered TODAY!
$150 – Early bird registration fee, if registered by Oct. 24, 2022
$170 – Registration fee after Oct. 24, 2022
Discuss use of technology for diabetes management.

Identify eating disorders among patients with diabetes.

Identify criteria for patient selection for insulin pumps and considerations in Type 2 Diabetes.

Review current therapies and best practices for diabetes management.

Discuss diabetes kidney disease management and ESRD.

Describe management and prevention strategies in Type 1 Diabetes.



Registration is now open and full program details can be found on the program brochure!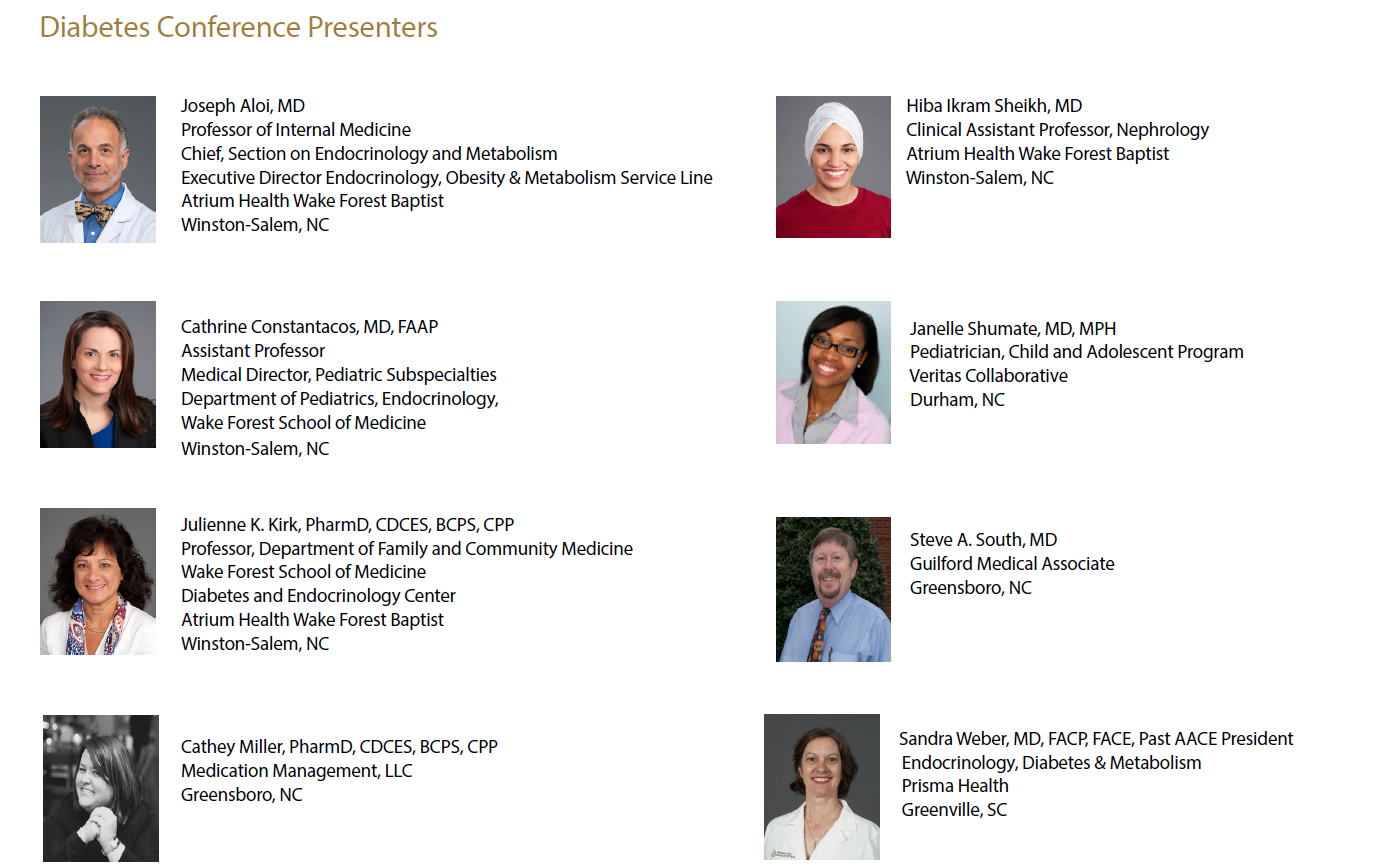 Provided by: Northwest Area Health Education Center (AHEC), a program of Wake Forest University School of Medicine and a part of the NC AHEC System, with Atrium Health Wake Forest Baptist Diabetes and Endocrinology Center.