The 2023 NC Annual STI Update will be held virtually on March 22, 2023. The activity will provide up-to-date information on the prevention, management and treatment of sexually transmitted infections (STIs).View more info on our website.
Registration Now OPEN for the
2023 NC Annual STI Update
March 22, 2023 - 8:00am-4:30pm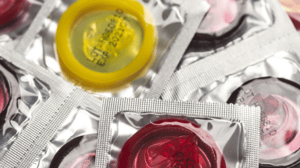 Topics (subject to change):

Advances in STI Prevention

Substance Use Disorder Management in Pregnancy

Congenital Syphilis

Prevention Updates on Chlamydia and Mycoplasma genitalium

Providing Culturally Competent and Trauma Informed STI Care

Anal Cancer Screening Recommendations: Findings of the Anchor Study

Other General Updates on STI Diagnosis and Management Relevant to Sexual Health Providers
View more info and register on our website
This is a FREE activity, however, you must pre-register by March 20th with Northwest AHEC AND the NNPTC.