Join us for this conference in May! Registration is open and all agenda details posted.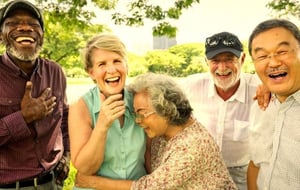 May 19, 2023 8:30am - 3:30pm
In Person
Village Inn Event Center, Clemmons

The 2023 Geriatric Conference Planning Committee invites you to join us in healthy aging for the older adult. It is important for health professionals to meet the needs of our aging society. The annual educational event provides up-to-date, patient-centered and evidence-based practices to help meet the needs of geriatrics professionals from many disciplines. $100 Registration Fee - 5 Contact Hours from NWAHEC.

Agenda and more details now on full program brochure and Registration is OPEN!