The 2022 Update will provide up-to-date information on prevention, management and treatment of sexually transmitted infections (STIs). The format of this activity will include interactive responses and case studies of common disease states that may complicate treatment, explore emerging infections, the future of testing technique implementation, and STI prevention strategies. View more info on our website.
Registration Now OPEN for the
2022 NC Annual STI Update
March 23, 2022 - 8:00am-3:30pm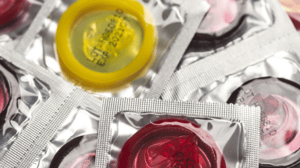 Topics will include:
The Syndemic of Substance Abuse and STIs

Getting Towards Zero…Updates on HIV Prevention Strategies

Updated Approaches to Vaginitis and Vaginosis

The A,B,Cs of Hepatitis

Practical Approaches to STI Testing, Management, and Prevention in Public Health Settings

Combating Stress and Compassion Fatigue
After careful consideration, the 2022 NC Annual STI Update will be held virtually. The health and safety of our attendees, speakers, planning committee and staff remains our priority.
View more info and register on our website