Winston-Salem State University's School of Health Sciences (SOHS) and Northwest Area Health Education Center (NWAHEC) partnered to honor groups and individuals who have made a profoundly positive impact on the health and wellness of the residents of East Winston-Salem. during the 6th Annual Healthcare Legends of East Winston event on Wednesday, September 28th.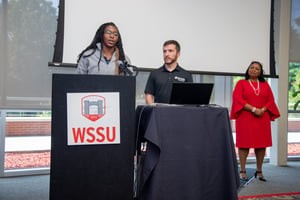 Dr. Michael Lischke, NWAHEC Director, and Ms. Melanee Mills, Health Careers & Workforce Diversity Coordinator, were in attendance and enjoyed the opportunity to honor these individuals.
HONOREES 2022 Legends of Healthcare
The Winston-Salem Black Panther Party
Ms. Quilla Montgomery Smith
Mrs. Randon Blackmon Pender

The objective of this program is to recognize and honor individuals and groups who have made a profoundly positive impact on the health and wellness of the residents of East Winston-Salem. This recognition is designed to bring attention to the evolution and transformation of health care provision in East Winston-Salem.
This event honors individuals, organizations and students who have made a positive impact on the health and wellness of their community and contributed to the reduction of health disparities and inequities. An additional outcome of this collaborative partnership between WSSU and NWAHEC is to support healthcare programs through advocacy and education of future providers, promoting access to quality healthcare.
Three years ago, we added recognition of future healthcare legends – our students. These are School of Health Sciences students and student groups or organizations who are working on a healthcare related project on campus, in east Winston-Salem or a project that can be replicated in east Winston-Salem. The awards are designed only for use to support, provide supplies or equipment needed to expand or improve their project. Each submission also must be faculty or staff advised and must be in the implementation stage.
Congrats to these three groups, who were equal winners and received $2,500 awards:
Caleb Bauguess - WSSU DPT Class of 2024
Angelyn Nguyen – WSSU Pursuing Masters in Health Admin
Kaitlyn Wall -WSSU Doctor of Physical Therapy Program, Class of 2023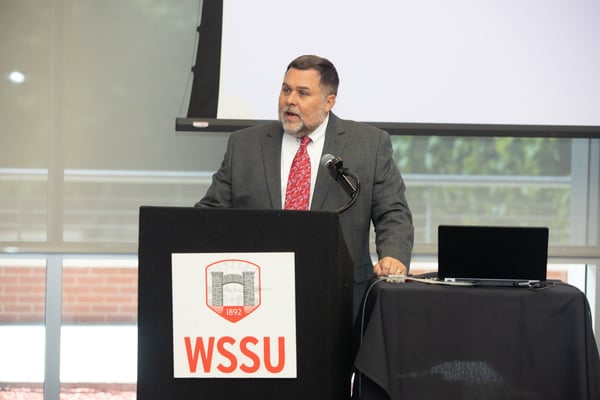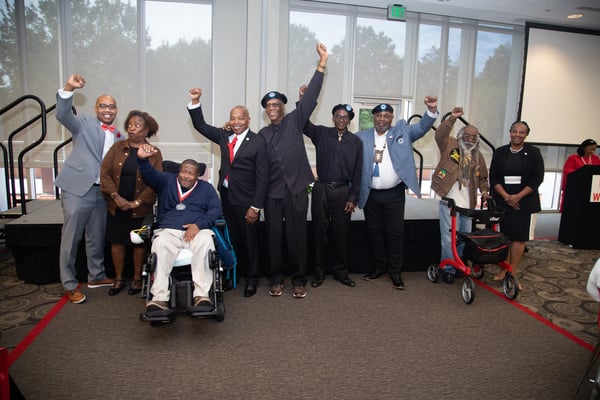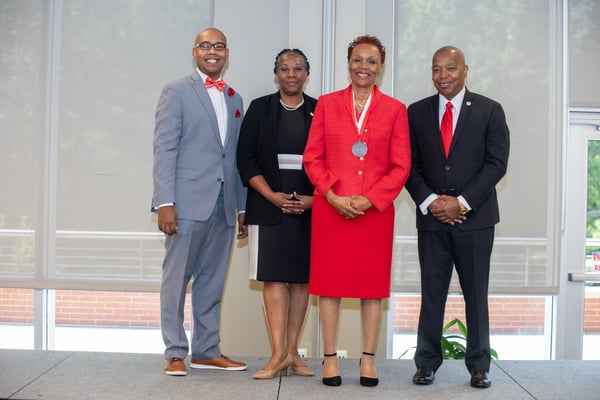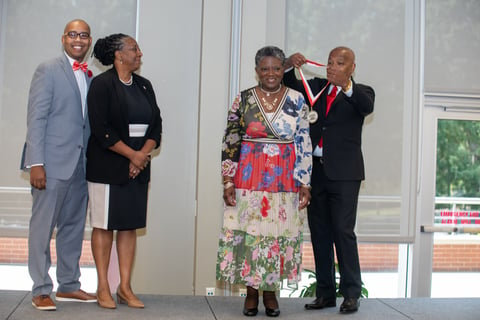 This event was hosted by WSSU School of Health Sciences in partnership with The Northwest Area Health Education Center of Wake Forest School of Medicine and WSSU Nurse Alumni Organization.
Learn more about NWAHEC Health Careers Program
Learn more about WSSU School of Health Sciences