Participate live via WebEx on May 5th, 8:30am - 3:30pm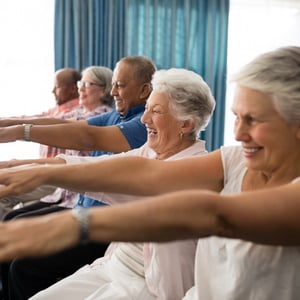 The 2022 Geriatric Conference Planning Committee invites you to join us in healthy aging for the future. It is important for health professionals to meet the needs of our aging society. The annual educational event provides up-to-date, patient-centered and evidence-based practices to help meet the needs of geriatrics professionals from many disciplines.
Objectives
Discuss the role of Community Health Workers in reaching underserved and minority elderly populations.
Describe the concepts of death and dying and how they impact in the elderly.
Review and discuss how substance use affects the aging population.
Describe how COVID-19 stress transforms the present and future of the older adult.
Identify key positive approaches to dementia care in the elderly.
Faculty
Honey Yang Estrada, MPH, CHW, President, North Carolina Community Health Worker Association
Shevel Mavins, MS, Addiction-Prevention, LLC, Owner/CEO, International Trainer/Public Speaker, Retreats/Self-Care Coaching, Creator and Host of the Embrace Wellness Podcast
Beth Nolan, PhD, Director of Research and Policy/Lead Trainer, Positive Approach®, LLC,
Kaii Marie Robertson, Kaii Marie, LLC Owner & CEO, International Trainer/Public Speaker, Creator and Host of the Healing Element Podcast, Yoga Instructor
Keith Stirewalt, PA-C, MBA MDiv, Program Director, FaithHealth Clinical Medicine, Division of FaithHealth/Chaplaincy and Clinical Ministries
Registration fee for the program is $105 and you can click here to get signed up today!
View Program Brochure for more details.