Winston-Salem State University's School of Health Sciences (SOHS) and Northwest Area Health Education Center (NWAHEC) of Wake Forest University School of Medicine partnered to honor individuals who have made a positive impact on the health and wellness of the residents of East Winston during the Annual Healthcare Legends of East Winston event on Wednesday, October 20.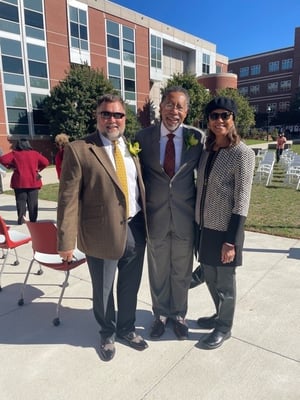 Dr. Michael Lischke, NWAHEC Director, and Ms. Melanee Mills, Health Careers & Workforce Diversity Coordinator, were in attendance and enjoyed the opportunity to honor these individuals.
HONOREES:
Mr. Michael L. Clements: For over 25 years, Michael Clements has dedicated his work and personal life to the health of the people of East Winston-Salem. Soon after being hired as an administrator at the Reynolds Health Center, a community decision was made to close the only health care center in East Winston. As a voice of the community to city leaders and medical organizations, he masterfully crafted and lead the way to establish and build the Downtown Health Plaza.
He is a graduate of Shaw University and holds master's degrees in public health and social work from the University of North Carolina at Chapel Hill. He is the retired Vice President for Community Investment at the Winston-Salem Foundation, where he oversaw the Scholarship and Grants Departments. Attention to the health needs of the public is Mr. Clement's passion. He has served on many community boards and continues to be respected as a man of honor, passion, and concern for the health of the community. He has become the local expert to teach all who are interested in the history of racism and disparities in healthcare in Winston Salem.
Dr. Charles Richardson: Dr. Charles Richardson has a passion for medical devices and is a visionary serial inventor. His main research interests are focused on new discoveries involving life-saving technologies. Dr. Richardson was the Founder, Chairman, and CEO of Cleveland Heart. He invented and developed a left-ventricular assist device, right ventricular assist device, and the Total Artificial Heart. For 10 years, Dr. Richardson was intimately involved with the discovery and development of the total implantable, electric artificial heart with continuous flow.
His numerous awards include an honorary Distinguished Scientist Award, given by the Parks and Ruth Secrest Fund; Cleveland Clinic Innovation Award; American Heart Association, American Chemical Society, and American Stroke Association recognitions. Dr. Richardson founded Cleveland Heart and created the vision for the company's product strategies -- including the design, engineering, and manufacturing of more affordable electric medical devices for mainstream consumers. As Chairman and Product Architect, Dr. Richardson has helped design the ground-breaking products which led him to earn a Global Medical Award in 2014. He earned his undergraduate degree from Winston-Salem State University, his M.D. with honors from Central America Health Sciences University School of Medicine, and an MBA from the University of South Carolina. Dr. Richardson is recognized as a world leader in fostering scientific education and research.
WSSU Alumni Nurses on the Frontline of Covid-19: Healthcare personnel continue to be on the frontline of the nation's fight against covid-19. By providing critical care to those who are or might be infected with the virus that causes covid19, these professionals are at increased risk of infection, but they continue to uphold their ethical duty to put patients' health and well-being first.
Nurses are facing unprecedented challenges right now, including supply shortages, shifting protocols, and uncertainty about their own health status. But through all of this, Nurses must ensure that all patients acquire personalized, high-quality care irrespective of their infectious condition. From the first graduating class of WSSU Nurses in 1957 to those who recently completed their studies, the WSSU Nurses have embodied the motto of this institution, "Enter to learn, depart to serve". We recognize them today for their dedication and their strength. They hold a vital function as one of the distinguished health service teams, in delivering public awareness regarding disease prevention and in decreasing the dissemination of myths regarding the pandemic.

The objective of this program is to recognize and honor individuals and groups who have made a profoundly positive impact on the health and wellness of the residents of East Winston-Salem. This recognition is designed to bring attention to the evolution and transformation of health care provision in East Winston-Salem.
This event honors individuals, organizations and students who have made a positive impact on the health and wellness of their community and contributed to the reduction of health disparities and inequities. An additional outcome of this collaborative partnership between WSSU and NWAHEC is to support healthcare programs through advocacy and education of future providers, promoting access to quality healthcare.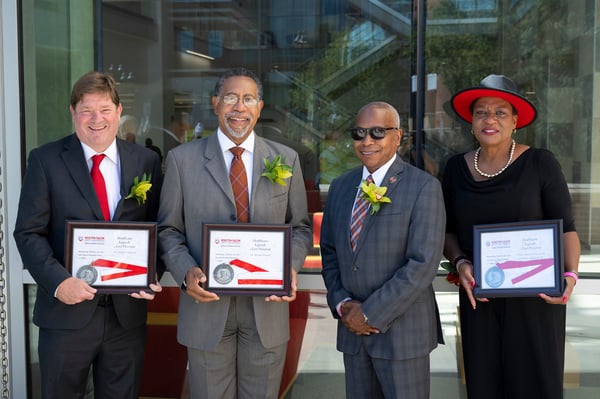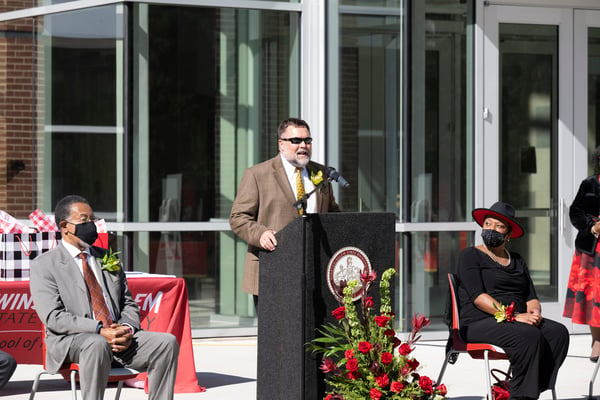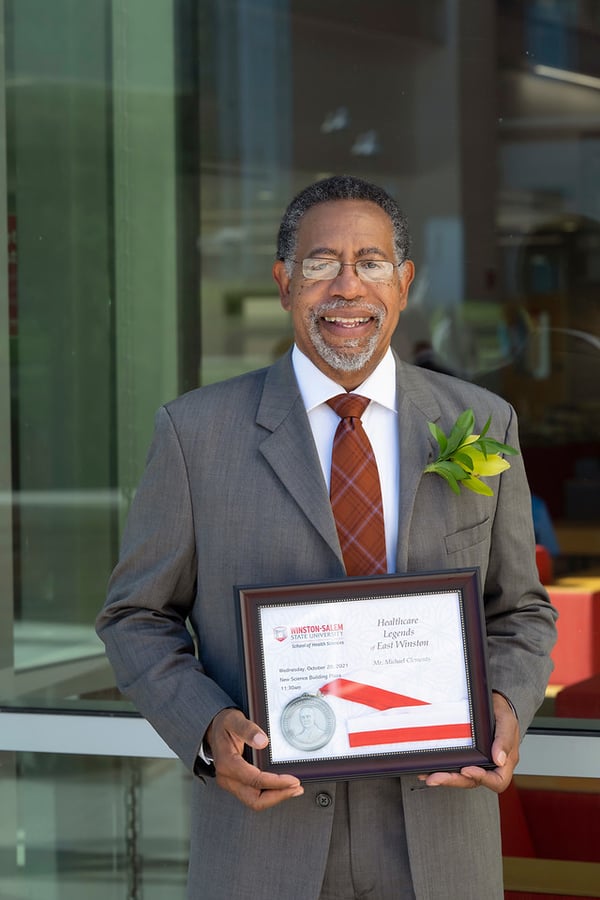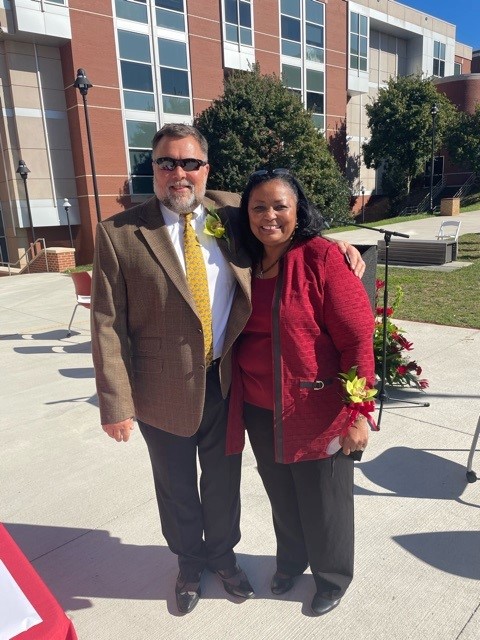 This event was hosted by WSSU School of Health Sciences in partnership with The Northwest Area Health Education Center of Wake Forest School of Medicine and WSSU Nurse Alumni Organization.
Learn more about NWAHEC Health Careers Program
Learn more about WSSU School of Health Sciences