Sign up to join us on September 30th for only $125, registration is OPEN!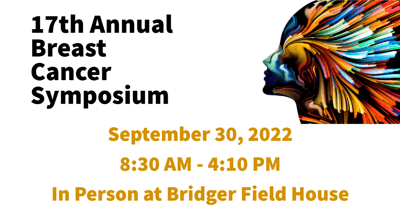 Friday, Sept. 30, 2022
8:30 am–4:10 pm
Bridger Field House, 499 Deacon Blvd., Winston-Salem, NC

Breast cancer represents a complicated family of diseases for which detection, diagnosis, and multimodal management strategies continually are evolving. Therefore, practice-focused education will enable you to integrate the highest- quality methodologies into the treatment of your patients. For 17 years, the multidisciplinary Annual Breast Cancer Symposium has met this educational need—bringing together surgical, medical, and radiation oncologists, as well as geneticists, radiologists, pathologists, and nurses—to improve the care for patients with breast cancer.

Register today for the early bird discount $125, by Sept. 9th!

Take a look at all the conference has to offer on our website.

Target Audience
This activity is designed for physicians (oncologists, radiation oncologists, surgeons, plastic surgeons, gynecologists, family and primary care), physician assistants, nurse practitioners, oncology nurses and other nurses who care for breast cancer patients in different practice settings.

Objectives

Determine when to use contrast enhanced mammography.

Identify the pathologic difference between atypical and malignant breast lesions.

Describe the management of estrogen receptor positive breast cancer patients' treatment.

Discuss how best to manage the care of young women with breast cancer.

Explore the roles breast navigation and survivorship plays in the care of breast cancer patients.

Address disparities in the care of young women and women of color in their treatment and outcomes.


Identify barriers faced by minorities and rural women to access to screening mammography and multidisciplinary care.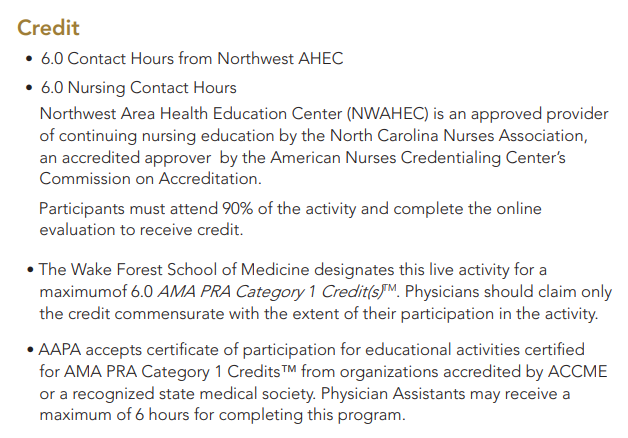 Cost and Registration
$125 – Registration fee if registered by Sept. 9, 2022
$150 – Registration fee if registered after Sept. 9, 2022
$25 – Registration fee students/residents/fellows


Keynote Speaker
Terry Sarantou, MD
Professor of Surgery (Retired)
Levine Cancer Institute – Surgical Oncology
Department of General Surgery, Atrium Health

Terry Sarantou, MD, is a surgical oncology specialist in Charlotte, NC. Dr. Sarantou completed a residency at Henry Ford Hospital. He is recently retired from Levine Cancer Institute and was affiliated with Atrium Health Carolinas Medical Center. Dr. Sarantou is also board certified in General Surgery