The Annual NC "One Community in Recovery" Conference is a yearly conference planned by a statewide committee of behavioral health providers and advocates, many of whom have lived experience with recovery from mental health and/or substance use.
This year's conference "Centering Equity, Justice, and Inclusion in the Recovery Movement," held on June 9, 2021 focused on how racism and other biases affect mental health on personal, community and societal levels and what we can do to promote healing, recovery, and resilience within our communities and ourselves. Due to the ongoing need for social distancing, we presented the conference via live webinar. To foster interaction over the virtual format, we set up a "photo booth" for attendees to post their pictures and invited participants to record short video messages to share during the conference. Participants also appreciated the ability to un-mute and talk with each other during breaks and breakout sessions and made good use of the chat feature to network and share information. Attendance at this year's event was 146.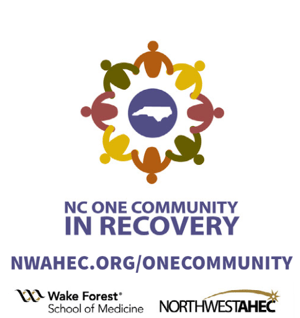 This conference is an inspiring, informative event designed to foster the continuing growth of the North Carolina recovery movement, to teach participants how to get recovery programming up and running in their communities, to showcase some of the most progressive recovery practices, and to bring the community of providers and individuals in Recovery together as students and partners. Our goal is to educate and motivate participants to apply principles of Recovery in their personal and professional lives.

Upon completion of the conference, attendees were able to:

Define equity, justice, and inclusion in the recovery movement;
Explore the connection between the Civil Rights Movement and the recovery movement;
Examine implicit biases, prejudices, discrimination, and impacts on behavioral health outcomes;
Identify strategies to enhance self-care, resiliency, healing and recovery; and
Recognize and explore actionable strategies for centering equity, justice, and inclusion at home, work, and community.
Thanks to our 2021 Planning Committee
Co-Chair: Reid Smithdeal, MSW, LCSW, Analenisgi Child Services Manager, Cherokee Indian Hospital
Co-Chair: Ellen Kesler, MLS, MPH, CPH, Continuing Education Coordinator, Northwest AHEC
Tara L. Bohley, LMFT, MPA , Clinical Assistant Professor/Director, Behavioral Health Springboard, UNC School of Social Work
Tanasia Boyd, NCCPSS, CRC, Harm Reduction Coordinator, Sunrise Community for Recovery and Wellness
Tracy Effler, NCPSS, Complex Care Peer Support Specialist, Vaya Health
Bobby Harrington, CPSS Community Health Worker, UNC Wakebrook
Damie Jackson-Diop, The Resiliency Collaborative & Peer Voice North Carolina
Ilene Lewis Lloyd, MS, CPSS, CADC
Felishia McPherson, LCMHC, CPSS
Nicole Ness, MSW, LCSW, Adult Mental Health Program Coordinator, NC DHHS, Division of MH/DD/SAS
Wayne Petteway, CPSS, Team Lead, VOICE
Sue Polston, CPSS, Executive Director, Sunrise Community for Recovery and Wellness
Wes Rider, BSW, Consumer Empowerment Team, NC DHHS, Division of MH/DD/SAS
Brandon Rollings, Special Projects Manager, NC DHHS, Division of MH/DD/SAS
Patty Schaeffer, NCCPSS, Executive Director, WellSurgent
Sharon Young, PhD, Full Circle Community Wellness
Congrats to our award winners!





Recovery Champion Award


Recovery Champion Awards are given to people who have dedicated their individual talents, whether through professional work or volunteering, to successfully promote mental health and/or substance use recovery. These individuals are recognized for promoting recovery-oriented programming, creating system-wide recovery-oriented change, or supporting the recovery process of specific individuals. This award recognizes three individuals: one each from the western, central and eastern regions of North Carolina.

Congratulations to this year's recipients:

Jarmichael Harris - Eastern Region
Teri Putnam - Central Region
Michael Hayes - Western Region
Rev. Dorothy O'Neal - Lifetime Achievement

Youth/Young Adult Voice Award
The Youth/Young Adult Voice Award recognizes and celebrates a youth/young adult under the age of 26 in North Carolina who has dedicated their individual talents, whether through sharing their story, advocacy or volunteering, to successfully promote resilience in mental health and/or substance use recovery.

Nominations should describe how a youth/young adult has used their voice to do any of the following:
Educate agencies and the provider network workforce (including schools, child welfare, law enforcement and community based organizations) who support youth/young adults receiving mental health, substance abuse and/or trauma-related services; Promote recovery-oriented systems of care by advocating for meaningful youth/young adult participation as full partners in service planning and systems level decision-making; and/or Advocate for system-wide oriented change through youth-led/guided approaches that is trauma-informed, promotes positive youth development and individualized pathways to mental health and/or substance use recovery.
Congratulations to this year's recipient:

Zhane Johnson


We can't wait for next year! See you then.