September 29th 10am-12pm Live webinar with speaker - Juan Prandoni, PhD, HSP, El Futuro Training Director and Clinician.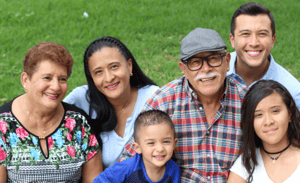 This training will center on cultural and contextual considerations for working with Latine individuals and families. We will take a broad look at different aspects that impact this work, including cultural, immigration, and systemic factors, as well as discrimination and oppression. Within the frame of cultural responsiveness, we will present practical tools and evidence-based approaches to support the work of providers working with Latine communities. REGISTER NOW!


Objectives
Participants will learn strategies for identifying and incorporating cultural and contextual factors impacting Latine mental health into their practice.
Participants will gain awareness of evidence-based models of care for Latine families.
Participants will learn effective communication strategies for helping Latine families dealing with acculturative differences.