Northwest AHEC is partnering with Charlotte AHEC to offer the Sleep Symposium on March 3rd in person at two locations with faculty presenting live from each location!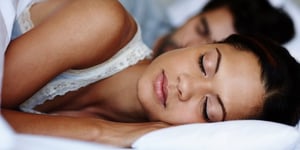 March 3, 2023
8:30AM - 5:00PM
Multiple

Locations
Charlotte Location: Sanger Heart & Vascular Auditorium - 1237 Harding Place, Charlotte, NC
Winston-Salem Location: Wake Forest Football Stadium - Learning Center 3rd Floor - 475 Deacon Boulevard, Winston-Salem, NC
Clinicians receive little exposure to sleep medicine in medical training and often have limited knowledge of sleep disorders. Understanding how to diagnose and treat sleep disorders can allow clinicians to improve a patient's quality of life and overall health.

This course is tailored to clinicians who have an interest in Sleep Medicine. Those that have an interest in Sleep Medicine will have the opportunity to increase their knowledge base utilizing a multidisciplinary approach that they can share with their teams.
Speakers & Topics
Jessica Bartfield, MD | Weight Management in Sleep Patients
Nancy Collop, MD | Clinical Pearls from The Journal of Clinical Sleep Medicine
Kristin Daley, MD | Managing Burnout
Dennis Hwang, MD | Artificial Intelligence and Sleep Medicine
Andrew Namen, MD and Douglas Kirsch, MD | Implantable Devices for Sleep-Disordered Breathing
Sandhya Kumar, MD | Cardiovascular Impacts of Obstructive Sleep Apnea
Vaughn McCall, MD, MS | Sleep and Suicide
Sheila Maurer, MD, | Pediatric Sleep Medicine
Andrew Namen, MD | Implantable Devices for Sleep-Disordered Breathing
Jaspal Singh, MD, | Managing Advanced Positive Pressure Therapy