Dr. John Tinga practiced Obstetrics in eastern North Carolina for 40 years and delivered over 8,000 babies. We recently had him on our Healthcare Insights Podcast where he talks about his training, the challenges with rural medicine, his experience with AHEC, and shares his insights on the joys and challenges of medical practice.
Background
In preparation for the North Carolina Area Health Education (NC AHEC) 50th Anniversary Celebration (1972-2022) we have been searching for impactful stories that have occurred within the Northwest AHEC region.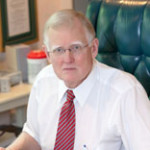 Northwest AHEC staff who worked in our Hickory location at Catawba Valley Medical Center located a scrap book of old newspaper articles. In the scrap book they found the 1977 article featuring Dr. John Tinga as one of the first "AHEC Doctors" who rotated in OBGYN at Catawba Valley Memorial Hospital. Through social media searching we found a retirement celebration posting for Dr. Tinga in December 2018 on the CarolinaEast Health System's Facebook page. Through further Facebook searching we were able to connect with Dr. Tinga's daughter who shared his contact information.
Dr Tinga connected with Andrew Brewer (Director of the NWAHEC Healthcare Insights Podcast and Instructional Designer) and Dr. Michael Lischke (Richard Janeway MD Distinguished Director of Northwest AHEC, Associate Dean for CME and Associate Professor of Family & Community Medicine) for a telephone conversation and Podcast. You can listen to the full Healthcare Insights Podcast on Soundcloud.
Who is Dr. Tinga?
Dr. Tinga is a native of Wilmington, NC and graduated from New Hanover High School in 1967. He received a Bachelor of Science in mechanical engineering from North Carolina State University. He received his medical degree from the Bowman Gray School of Medicine/Wake Forest University in Winston Salem, NC and completed his residency in OB/GYN with Bowman Gray-Wake Forest/North Carolina Baptist and affiliated hospitals. Dr. Tinga joined Pinetree Obstetrics and Gynecology in New Bern in 1979. Pinetree OB/GYN merged with Craven OB/GYN in 1998 to form Eastern Carolina Women's Center. Dr. Tinga is married with two children and two grandchildren. He loves spending time with his family and pursuing his hobbies of woodworking and gardening. He recently retired in 2019 after 40 years of service.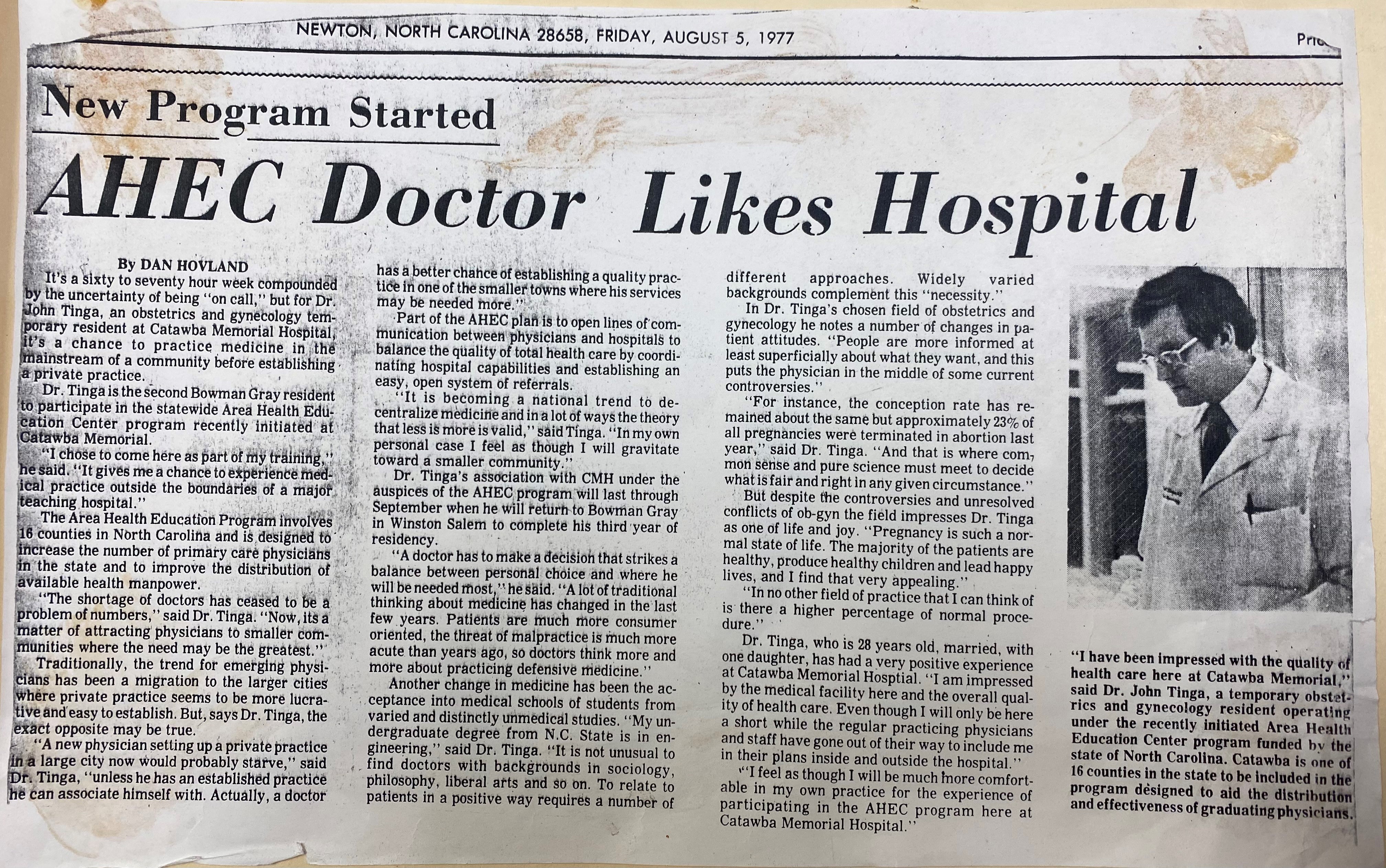 Story published August 5, 1977 – "New Program Started – AHEC Doctor Likes Hospital"
How is Dr. Tinga connected to NWAHEC?
Dr. Tinga was the second Bowman Gray Resident who participated in the AHEC program initiated at Catawba Memorial. He started the program at age 28, graduated in 1975 from Wake Forest School of Medicine. He recently retired with 40 years of service.
You can read through the article from 1977 (45 years ago) NWAHEC staff found linked above. We were elated to connect with Dr. Tinga for the Healthcare Insights Podcast and get his recount of the days of his residency, learn more about his career, and get insight about rural access to care.
Andrew – In the article you were quoted "A new physician setting up private practice in a large city now would probably starve. Unless he has an established practice he can associate himself with. Actually, a doctor has a better chance of establishing a quality practice in one of the smaller towns where his services may be needed more." What is your perception of physician practice now?
Dr. Tinga – "This is evolving tremendously – most physicians are moving into academic style or private practice model – small groups are becoming larger and affiliating/merging together. Now residents are looking for large groups to affiliate with or stay in academic institution."


Tinga's Huge Impact in Rural NC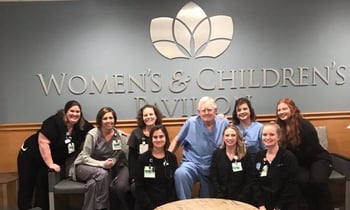 Dr. Tinga was well known and sought after for OBGYN services. He made connections with his patients and made a huge impact in their lives. Living and practicing in New Bern, NC allowed him to have a deeper and richer relationship with his patients. A childbirth is a very happy point in peoples lives, he enjoyed being a part of that.
During Dr. Tinga's residency he was able to do OBGYN rotation at Catawba Valley Memorial while living in Northwest AHEC supported housing. Northwest AHEC prioritizes support in housing to encourage more interest in rural practice.
Tinga says his time in Hickory during his rotation was impactful into his decision to practice in New Bern, rural NC. He wanted a town with one good hospital where he could focus solely on his patients and delivering at that one hospital.
He attended many Continuing Medical Education (CME) activities through Northwest AHEC, which he stated was a very important part of any career. It allowed him to network with other physicians and continue to improve practice.
"Continuing education is a very important part of any professional's life. I always enjoyed the autonomy of going to the CME activities and getting credit hours from numerous sources. I was able to attend most activities in Winston-Salem and connect and network with people I trained with in the past." - Dr. Tinga
Tinga's Advice for Future Health Science Students
"Look at the whole picture." Tinga states during the interview with Andrew Brewer. He advises students to know where they want to practice, know what type of company they want to be affiliated with. COVID is causing a lot of people to leave the profession, we need to encourage and recruit into these professions and there will be a huge need in the future.
What's Next?
Tinga has always enjoyed gardening and woodworking, these hobbies allowed him to step away and be on call 180 times per year. Now that he is retired he looks forward to devoting more time to his hobbies as well as spending time with his family, and grandchildren in Charleston. He hopes to stay "connected from afar" and keep up with the medical community to see things evolve over time.
Thank you Dr. Tinga for your years of service to North Carolina and thank you for supporting Area Health Education!
Listen to the whole Healthcare Insights Podcast at this link: