We were delighted to speak with Dr. Erin Saner on our Healthcare Insights Podcast and discuss her background with Northwest AHEC Health Careers which helped lead her into becoming a Medical Doctor and Assistant Instructor of Family & Community Medicine at Atrium Health Wake Forest Baptist.
In preparation for the North Carolina Area Health Education (NC AHEC) 50th Anniversary Celebration (1972-2022) we have been searching for impactful stories that have occurred within the Northwest AHEC region. Dr. Saner was a great example of an impactful story within our region.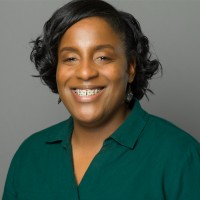 Erin Saner started her healthcare journey at a young age. She knew in high school that she wanted to follow in her mother's footsteps and be in the medical field. Erin participated in Northwest AHEC Camp Med Summer Program in high school which sparked her interest even more for becoming a doctor. She continued her journey into college at Wake Forest University where she earned her bachelor's degree in biology, Doctor of Medicine (M.D.) followed by Wake Forest School of Medicine Family Medicine Residency which she completed in 2021.
Now Erin is living her dream of being a doctor practicing as a Family Physician with strong interest in academic medicine and medical education. She is dedicated to providing evidence-based standard of care to all patients in full-spectrum primary care. Her interests include nutrition research and education, obesity medicine, preventative medicine and lifestyle management, complementary and integrative medicine.
Growing up in a small town in Hamptonville (Yadkin County) and visiting Grandparents in Boomer (Wilkes County) she has seen the effects of social determinants of health firsthand. This has sparked a passion for Erin to have an interest in the nutrition side of caring for her patients. There are challenges in rural NC where access to healthy food is a struggle, the cost of healthy food is much higher and even just transportation to purchase foods is a huge barrier for a lot of people.
During her early medical school years Erin founded the Boomer Share the Health Fair, she was the student director for the event as well. She helped run this event for two years which provided free health screenings for the rural communities of Wilkes and Yadkin Counties. Her goal is to get back to doing this type of event in the community to help create lasting change.


"Share the health fair was an amazing opportunity which I was very grateful for NWAHEC and that experience. It allowed everyone in the community to be involved in creation and execution of the event creating a lasting change for the community."
– Dr. Erin Saner
Dr. Saner hopes to inspire young students for years to come.
"When I sit back and think of this great opportunity, I have to transition into assistant professor I think back to me as a high school student where some said, "you can't do that" and others that were there to mentor me and help me. I see myself going back into the community into high schools and middle schools to help support them to aspire to be in medicine. We need more primary care physicians, I'd like to help encourage more young people to aspire to that, especially the underrepresented minorities into healthcare. Young people of color don't always have the guidance, and I think that is where it starts."
It is amazing to see how Erin's story unfolded and where she is today. In her free time, she enjoys cooking, listening to music, writing, and working out at Orange Theory Fitness which she said is her safe haven. Thank you for all you have done for our community, Erin, and we look forward to catching up with you in a few years and seeing what other amazing accomplishments you've achieved!


You can listen to the full Healthcare Insights Podcast with Dr. Erin Saner here


Message from Erin " I would like to thank my parents Melissa and Jerry Saner for their unwavering support. Also, a huge thank you to my mentors Melanee Mills and Dr. Brenda Latham-Sadler for their inspiration. Lastly, a special thank you to my community partners Gail Colbert of Thankful Community Club and Tevon Colbert of SURGE transport for all you continue to do in the Boomer Community."