Building on the success of previous 'Lunch and Learn' offerings to regional primary care practices, Northwest AHEC provided ten online self-paced modules in 2020-2022 on a variety of topics related to Best Practices in Opioid Prescribing and Management.
A total of 515 registrants participated in these self-paced activities since the launch in August 2020. Attendees from numerous disciplines including Allied Health, Dentistry, Medicine, Mental Health, Nursing, Pharmacy and Public Health. The programs reached 53 of North Carolina's 100 counties.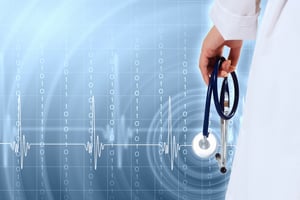 Subject matter experts from the fields of medicine (OB/GYN, geriatrics, palliative care, integrative medicine, and trauma), behavioral health, and adolescent health care provided expertise on the range of topics:
Opioids and Opioid Use Disorders: Where are we Now?
Balancing an Epidemic of Opioid Misuse and Abuse with the Ethical Duty to Treat Pain
Signs and Symptoms, Levels of Care, Referral Sources and Assessment Tools
Vulnerable Populations and Opioid Prescribing and Management: Hospice
Opioids and Opioid Use Disorder in Youth (Under 21)
Non-Pharmacologic Integrative Medicine Approaches for Managing Pain
Substance Use Disorder Treatment in the Age of Social Distancing
Substance Use Disorder: Treating Homelessness and Special Populations
Pearls of Wisdom and Lines in the Sand: Scope and Management of Opioid Use During Pregnancy
Vulnerable Populations and Opioid Prescribing and Management: Geriatrics

Review the offerings by clicking here. At only $10.00 per CME hour, other specialized topics are an affordable way to earn additional credit at your own pace.

For 2022-2024, Northwest AHEC plans to build on the success of these online activities by expanding the interactive nature of future online modules. Areas to be covered will include stigma and the impact of stigma on reducing access to evidence based care, recognition of substance use disorder, medications for substance use disorder from both a medical and nursing perspective, and the role of peer support specialists and other professionals in addressing the epidemic in North Carolina.