The global COVID 19 pandemic brought with it many flexibilities in rules surrounding delivery of telehealth services and behavioral health services. Subject matter experts from the Hospital and Ambulatory Policy Group presented on these updates in a recent webinar with the Rural Health Information Hub. RHI Hub has made recordings of that webinar along with slides and a transcript available to all.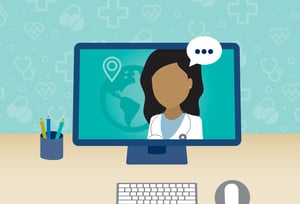 Access the webinar and other materials:
2023 Physician Fee Schedule Webinar and Slides
We encourage you to check out the Rural Health Information Hub and consider subscribing to their weekly newsletter.
According to the North Carolina Rural Center, 78 North Carolina counties are considered rural. All or some of your patients likely live, work and play in one of them!