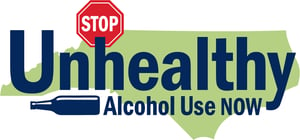 A new report published by the Centers for Disease Control and Prevention (CDC) finds that rates for alcohol induced deaths among persons 25 and over increased from 2000 through 2018.
Key findings
Data from the National Vital Statistics System, Mortality
Age-adjusted rates of alcohol-induced deaths among adults aged 25 and over were stable from 2000 to 2006, then increased 43% from 10.7 per 100,000 in 2006 to 15.3 in 2018.
For both males and females, alcohol-induced death rates increased at a greater rate between 2000 and 2018 in rural compared with urban areas.
Among males, the rate of alcohol-induced deaths was highest in large central metro areas in 2000 (21.3); by 2018, rates in medium (25.1) and small metro (25.9), micropolitan (26.7), and noncore (25.3) areas were highest.
Among females, the rate of alcohol-induced deaths in noncore areas (4.4) was among the lowest in 2000; by 2018, rates in noncore areas had more than doubled (9.9).
Read the full report at https://www.cdc.gov/nchs/products/databriefs/db383.htm [cdc.gov].